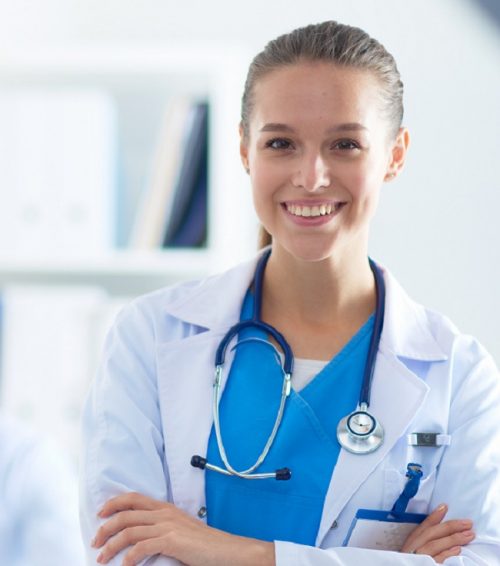 If you've spent much time reading this site, you undoubtedly know the frontline benefits a locum tenens service can offer your facility. With pools of talent and reach that spans the country, Barton Associates can meet many staffing needs within 24 hours, providing the specializations and qualifications needed to ensure a temporary staffing problem doesn't become a full-on crisis. That can come as a major relief to systems suffering the effects of a ballooning physician shortage: Whether you need temporary help for vacations and LoAs or longer-term assistance while you search for a full-time replacement, having access to talent is great for peace of mind.
However, the advantages of staffing a locum go beyond staffing help. On top of relieving overworked staff and ensuring all patients are seen in a timely manner, you can expect to gain many of the following "secondary" perks during your locum's visit:
1. A Fresh Outlook
Locum assignments are temporary by nature and take place all over the country. Because of this, a locum with even a year or two of experience will have seen more facilities and settings than a permanent-placement professional might pick up in five or ten. Their professional skill sets come enhanced with regional best practices and new ways of thinking, all of which can be useful for diagnosis, prescribing, problem-solving, and several other aspects of clinical life.
More to the point, many of these enhanced clinical skills can be passed on to your full-time personnel, who effectively get the benefit of the locum's experience without having to travel themselves. If timing and schedule permit, take a few minutes to pick your locum's brain about their specialty and considerations they've picked up along the way. It might result in tips and tricks that never would've occurred to your staff otherwise!
2. New Solutions to Longstanding Problems
Following this line of thinking, a locum can help facilities overcome new and existing problems in a few different ways. Here, the advantages are twofold:
Deep Experience: As above, a locum has exposure to multiple facilities and thus multiple ways of approaching specific problems. This can make them invaluable when dealing with the odd tough challenge. It's also why former locums like Dr. Val Jones posit that locums make great consultants. They've seen enough to know the tips and tricks that make healthcare life easier.
Problem-Solving Skills: Solving more problems doesn't just make you good at specific issue; it gives you the confidence and conceptual skills needed to approach new ones. At high level, this trait is what makes the average locum such a great problem solver — whether they've encountered it before or not.
Of course, this isn't to diminish the problem-solving skills any clinician, permanent or otherwise, brings to a facility. But just as an old problem sometimes requires new perspective, a locum may approach your facility's challenges in a way that you and your staff haven't considered: a benefit that could result in new ways of handling your EHR, for instance, or a refreshed take on helping patients from a given community in your region.
3. New Takes on Established Revenue Models
Say a clinic that turns a lot of revenue with flu shots has just the right amount of staff to handle the influx. When back-to-school season is coming, but getting the area university's students and faculty to the office has proven a challenge.
While a locum isn't strictly necessary in a situation like this, they do relieve just enough staffing pressure to allow the business to start doing mobile flu shots: With the school's blessing, they set up a booth with a qualified staffer and a mobile EHR solution, which adds a considerable amount to their already healthy flu shot bottom line. It's situations like these that make locums highly valuable even to organizations without "traditional" staffing problems. Don't miss out on innovative care delivery methods because your staffing levels are otherwise right where they should be.
4. Looser Scheduling Restrictions
How many holiday blackout periods must your facility employ to ensure everyone gets a fair workload? Chances are, it's quite a few. There are few things that make employees grumble like being held away from their well-earned vacation days, especially during family-oriented times of year: End-of-year holidays and summer festivities like the Fourth of July, for instance.
Instead of giving employees license to gripe or working on a rotating schedule, a locum can free your staff to take time off whenever they want it most. If it sounds like a small perk from an administrative perspective, it's huge from the frontlines — open up those scheduling restrictions and watch morale spike.
What "secondary" problems has locum tenens helped your facility overcome? Share your thoughts in the comments below, and contact a Barton Associates account manager to find candidates for your open job today.