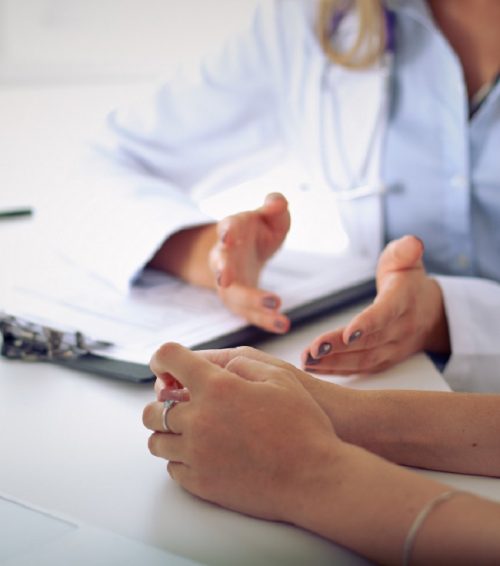 You've spent years building and honing your clinical expertise to become the best care provider you can be. Some providers argue, however, that one particular skill is often left out of curriculums and training programs. Effective communication is crucial in all things — and its importance in healthcare shouldn't be overlooked.
Building your communication skills and improving your bedside manner will help not only your day-to-day work, but also your overall career prospects as a locum. Here are four reasons why:
1. You'll Experience Better-Fitting Positions
Great communication between you and your recruiter is the first step to matching with positions that are the best possible fit for your skill set, preferences, and goals. As the two of you discuss roles that might be right for you, be honest and clear about what you're looking for. Your recruiter will be better prepared to locate open jobs you'll love.
As you and your recruiter build your professional relationship, engage in the ongoing job-search process by asking plenty of questions and letting them know if and when your objectives change. Perhaps you're looking for something more long term or short term, urban or rural, close by or across the country. Don't be afraid to discuss and bounce ideas off one another. That's what they're here for!
2. You'll Become a More Marketable Locum
According to David Leach, Barton Associates' senior team manager of sales and recruitment, great communication also makes locums more marketable candidates. When we asked him the No. 1 thing a recruiter looks for in a provider, he told us, "Providers who make themselves available — available for calls, conversation, communication — even if they are busy."
Locums who clearly convey their skill set, experience, and licensure to their recruiters will have a greater variety of positions open to them. Talk yourself up!
3. You'll Build Deeper Patient Connections
In an increasingly tense healthcare climate, and especially in a temporary role such as locum tenens, building a trusting relationship with your patients is critical. This can be achieved by practicing better bedside manner, interpersonal skills, and open communication. Whether you're conveying bad news, talking with a patient's family, or simply navigating a routine interaction, boosting your accessibility and responsiveness goes a long way in improving the patient's experience and increasing their trust in you.
Of course, truly effective communication and optimal bedside manner go two ways. Encourage your patients to engage in their plans of care, ask questions, and even try apps that facilitate quick and easy communication with you.
4. You'll Create Stronger Professional Relationships
One of the biggest reasons clinicians choose locum tenens is the desire to escape hospital politics. But in any career and in life in general, you're bound to encounter difficult people. It's in your best interest to learn how to work with them — otherwise, you may find yourself burned out in a toxic environment.
Practicing open communication with your coworkers is a key step to building stronger professional relationships that lead to greater job satisfaction, superior patient care, and improved bedside manner.
As you pursue your career in locum tenens, remember to speak up. You won't regret it!