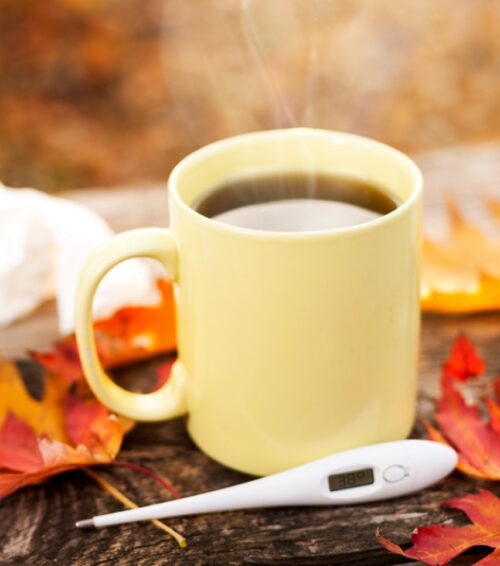 Nothing is worse than getting knocked out by a cold or the flu, especially when traveling or working. Here are some tips to avoid getting sick while traveling on a locum tenens assignment.
1. Make Sure to Get Enough Rest
Getting a good night's sleep is a vital and easy way to prevent illness. Getting adequate rest increases melatonin levels and improves immunity against colds and the flu. Whether you are working nine to five or overnight shifts, it is important that you give yourself time to get quality sleep each night. If your assignment requires that you sleep during the day, ask the hotel front desk to place you in a quiet room away from the street or loud noises.
2. Practice Good Hygiene
Washing your hands is one of the most important steps you can take to avoid getting sick and spreading germs to others. It is important that you wash your hands thoroughly with soap and water, especially after treating patients and before meals. If soap and water are not available, use an alcohol-based hand sanitizer that contains at least 60 percent alcohol to ensure that your hands are germ-free. Avoiding touching your face can also help decrease your chances of getting sick.
3. Stay Hydrated
Dehydration can inhibit your immune system's ability to fight off illness, decrease your energy levels and hinder your body's ability to sleep well. Make sure to drink lots of water or non-caloric beverages to prevent dehydration. A good way to ensure that you are staying adequately hydrated is to drink a glass of water with and between each meal. Many hotels offer complimentary water bottles at the front desk or have convenience stores where it is sold.
4. Exercise
Just because you are away from home does not mean that you should stray from your regular exercise routine. Regular exercise boosts your immune system, decreases stress levels and promotes better sleep. If working out at a gym is your thing, request from your travel associate that you be placed at a hotel with a gym as most hotels have small gyms with cardio machines and free weights. If you prefer to walk or run outdoors, there are great apps such as RunKeeper and TrailLink that can provide you with local running routes and trails. Also, check out Tone It Up for daily workouts you can take on the go!
What are your tips for staying healthy on assignment? Tweet us @bartonlocums!