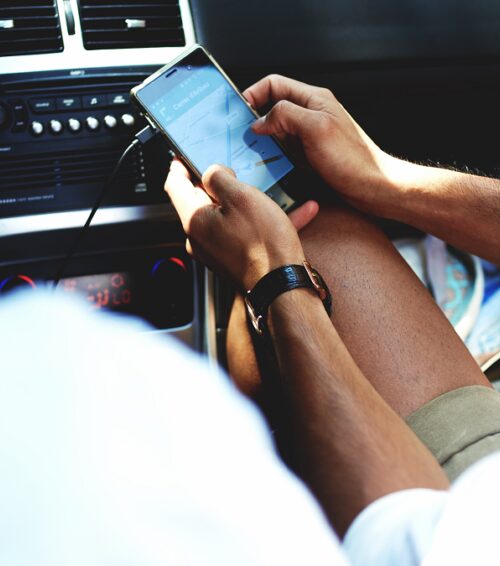 As a locum tenens provider, you get the opportunity to travel the nation. However, traveling can be stressful. Here is a list of five apps that can help you navigate your new placement, from packing for your stay to making sure you have a restful night's sleep.
1. Packing Pro iOS
How it works: Whether you are a careful planner, meticulously outlining what you will need during your stay, or a hectic packer, throwing random articles of clothing into your suitcase five minutes before you have to leave for the airport, PackingPro can simplify your process. Just type in your destination and how long you will be staying and the app will generate a list of items you may need, categorized into essentials, clothes, electronics, etc. PackingPro will then send you helpful reminders to make sure you stay on track and do not forget any necessary items.
How it works: Finding your way around airports can often feel like running through a maze, and often ends in waiting in line at a McDonald's or sitting in an obscure corner next to an outlet charging your phone. If you travel frequently, GateGuru would be a great addition to your app portfolio. Upload your itinerary to GateGuru, and the app will map out your closest restaurants, cafes, and gift shops, including reviews and tips from other travelers, so that you know the best way to spend any extra time you have at the airport.
How it works: Navigating the roadways of a new city can confuse the best of us. Waze is one of the world's largest community-based, real time traffic and navigation apps. Drivers in your area instantaneously share current traffic and road information, and the app sends you alerts before you approach police, accidents, road hazards, or traffic jams. With this app, you will know where you are going, how long it will take to get there, any routes to avoid, and the best places to fill up your tank.
How it works: Tired of eating in your hotel room? OpenTable allows you to view and make reservations at various restaurants in your area, filtered by your party size, restaurant category, time, and price range. Plus, members can earn dining points to pay for meals at any OpenTable restaurant. Just tap the reservation you want, and you are on your way to a new dining experience.
How it works: A good night's sleep is directly correlated to your productivity and efficiency during the day. For example, one study found that a single sleepless night resulted in a 20 to 30 percent increase in mistakes by surgeons. With over 600 sounds, ranging from wind chimes, rain, crickets, washing machines, and many more, you can choose the best sounds to help you fall asleep, and ensure you wake up rested and ready to begin your day.
What are your favorite travel apps? Share your thoughts with us on Twitter
@bartonlocums
!