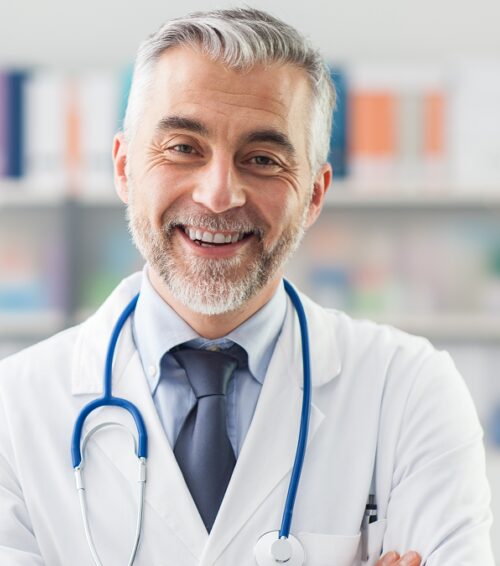 Staffing for planned or unplanned vacancies can be a challenge for hospitals, practices, and companies across the country — a challenge the physician shortage will only exacerbate. With fewer physicians available, finding and onboarding the providers you want to hire becomes an even more complicated process. Without an adequately staffed facility, your current staff members are left to pick up the slack, likely burning out and struggling to achieve work-life balance. As a result, they aren't able to to provide their patients with the best care possible.
There are a number of situations in which you might find yourself without sufficient coverage. Whether you have an opening for a day, a month, or a year, your facility needs a provider, and fast. In these cases, there are many reasons why locum tenens physicians, nurse practitioners (NPs), physician assistants (PAs), dentists, and CRNAs will be the best fit for your open job.
Here's why you should consider staffing locum providers today:
1. Locums Provide Short-Term Coverage
Locums can fill all temporary positions, regardless of their duration. Maybe your permanent provider is taking a vacation, embarking on a sabbatical, or going on maternity leave; whatever the reason for and length of your short-term need, locums are available to your facility. The team at Barton Associates could even have a provider ready to start at your hospital, practice, or company with as little as 24-hour notice.
2. Locums Are Available for Long-Term Coverage
Hiring locum providers doesn't just fill short-term positions. Locums are also available for any long-term needs your facility may have. After your permanent doctor leaves the practice or retires, locum physicians, NPs, PAs, dentists, and CRNAs are a great option to provide coverage while you search for a new permanent provider. Whether you need a few months or even a year to do so, locums can take on whatever commitment your facility requires.
3. Barton Can Identify Locums With a Specific Skill Set or Licensure
Our clients love that locums bring diverse experiences to their assignments. Your Barton representative can locate providers with the exact background, skills, and training your open position calls for. In staffing locum providers with Barton, you'll know your candidates' talents, what they're not comfortable with, which active licenses they hold, and any other criteria you are looking for in a provider.
4. Locums Can Help Permanent Providers in Short-Staffed Facilities
Burnout is a common problem among healthcare professionals today, and it's only getting worse in short-staffed hospitals, practices, and companies. Permanent providers who take on a higher workload to make up for staffing shortages can become overworked, burnt out, and unable to provide the best care to their patients. By staffing locum providers, you can help alleviate these stresses for your permanent staff and provide better care to patients.
5. Locums Will Adapt Quickly to Your Facility
Once you choose the candidate you want to hire, it's time to welcome the locum to your facility. Because of the experience gained by working in different locations and practice settings throughout their career, locums are used to encountering new environments, caring for new patients, using different electronic medical record (EMR) platforms, and working with new providers. You can trust that the locum will adapt quickly and transition smoothly into your practice.
Whatever the reason for your need, staffing locum providers is a great option for any facility with any open position.
Is a locum provider the best fit for your open job? Request coverage today! Still not sure? Check out our guide to staffing locums and start a conversation by clicking "Live Chat" at the top right of your screen!