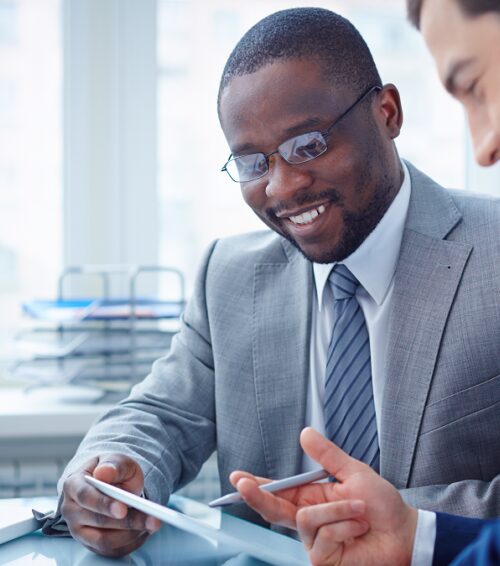 Change and uncertainty are standard operating conditions in healthcare. Staffing problems that would barely faze another organization can leave medical facilities reeling, and that's before considering industry-specific hurdles.
For this reason alone, companies for locum tenens can offer your organization significant utility and peace of mind when beset by staffing woes. That said, here are eight more to consider:
1. They Provide a Buffer Against the Physician Shortage
Whether you call it a physician shortage or a shortage of applicable skills and services, the gulf between the number of physicians our country needs and the number we have at our disposal continues to grow. This disparity forces healthcare organizations to compete for access to top-notch talent, leaving many inadequately staffed.
With their diverse and immense pool of healthcare providers, locum tenens agencies are able to place talent where and when it is needed most. If you haven't considered tapping into this nationwide network of healthcare talent to solve your staffing needs, now's the time.
2. They Offer Access to Hard-to-Find Specialties
The physician shortage has also made it increasingly hard to staff dozens of critical medical specialties, including anesthesiologists, dermatologists, and pediatric subspecialists. Rural locations have faced a particularly steep challenge in the early years of the shortage, but they're not the only ones with specialist needs; with certain role shortages expected to last through 2030, it's fair to assume most organizations will find themselves hunting for hard-to-find roles at some point.
Wherever your facility provides service and whatever populations it cares for, locum tenens services can help by providing a quick fix for hard-to-staff specialist roles. An agency's sole purpose is to find the providers you need and place them at your facility, which in turn helps your organization meet its own high-level goals: staying competitive and providing quality care.
3. They're an Excellent Stopgap
For facilities struggling to find a permanent placement, a short-term locum assignment can keep your facility fully functioning while the hunt continues. It's estimated that the typical physician onboarding process can take six months to a year. Hiring a locum in that time is a far better solution than extending facility hours, turning down new patients, or managing all the other problems and inconveniences an unplanned understaffing situation can cause.
Companies for locum tenens can also help you solve short-term staffing needs such as filling in for a physician while they are on a much-needed vacation.
4. They Help You Scale
Other staffing needs involve a sudden uptick in patient volume. Sometimes, the increased need for providers caused by these spikes can be planned for, allowing facilities ample time to prepare. For example, an organization in Scottsdale, AZ, that noticed an increase in patient flow every March is able to temporarily increase staff during this time in order to meet demand.
When these spikes are unpredictable, though, they can be difficult to deal with — even for facilities that try to plan ahead. In any event, locum tenens physicians and advanced-practice clinicians are capable of addressing these short-term needs.
5. They Let You Test-Drive New Services
Maybe numbers indicate that offering a new service at your facility would help improve community health and increase your revenue. Maybe your patients have increasingly displayed symptoms that your facility isn't equipped to deal with.
In either situation (and numerous others), locum tenens providers can help you test out these new services. Companies for locum tenens locate and place providers with a background in the service you hope to implement. By using these experienced locums, you can try new things without the hassle and expense of training permanent staff members on a service you may not continue to offer.
6. They Take the Load Off Your Existing Staff
Long hours and unreasonably high patient loads are directly linked to professional burnout, compassion fatigue, and other common issues. If easing the burden by staffing a permanent placement isn't financially or logistically feasible, locum tenens physicians and advanced-practice clinicians help take the heat off your overworked roster until the patient load lessens.
Companies for locum tenens can place a locum provider for any duration of time, short or long term. If you later need to extend an assignment, you can.
7. They Reduce Readmissions
Readmission rates are a significant source of concern for many facilities. Staffing can play a direct role in their reduction, with many functions coming down to basic quality of care. For one example, experts consider education a critical factor in reducing preventable readmission, and an adequately staffed location is better equipped to provide it: When you have the luxury of extra personnel, you can afford to make crucial seven- or fourteen-day follow-up calls.
Of course, a location may not have the resources or desire to bring on staff just to fight readmissions. For organizations struggling to get a thumb on preventable returns, however, an extra smiling face may be just what's needed to get over a particularly rough patch. Companies for locum tenens can provide just that — all without the cost and effort of a full-time hire.
8. They Let You Find a Good Match
Personal chemistry matters when building a successful team, and even highly skilled, extensively trained personnel can bring unpleasant attitudes to the workplace. While the removal and replacement of a permanent provider may be difficult, opening up locum tenens assignments is an easy way to find the perfect fit for your facility. Locum tenens providers are pre-screened and their recruiters often have a fantastic idea of the environments in which they thrive based on their past placements and experiences, helping to ensure a good fit.
And they're low risk, at that: If the provider placed with you doesn't prove to be as perfect in person as they are on paper, switching locums is as easy as calling the agency.
Locum Tenens: The Answer You've Been Searching For
It's factors like these that have made locum tenens physicians, NPs, PAs, dentists, and CRNAs increasingly popular in hospitals, private practices, and other medical facilities across the country. For facilities struggling to maintain adequate staffing levels, short- or long-term locum tenens assignments offer a unique solution to the complex challenges of staffing medical professionals — and provide a level of certainty in a highly uncertain medical climate.
Have we sparked your interest? Do you think locum tenens could be your facility's saving grace? At Barton Associates, our vast network of locum tenens providers lets us place top-notch care across the country. If you are interested in staffing a locum tenens provider to fill your staffing needs, start a conversation with one of our account managers today!
Do you use companies for locum tenens? Share your experiences below!