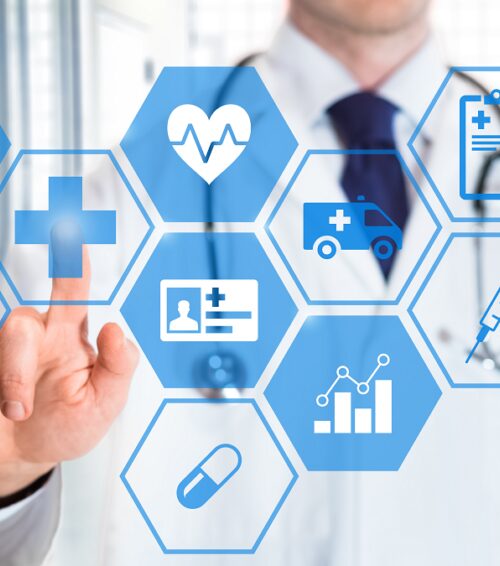 With the release of Microsoft's HoloLens, I couldn't help but speculate about how augmented reality is changing the healthcare industry. While the capabilities of virtual reality within the medical field are just being realized, this new blending of digital and real life introduces a different set of questions.
Most first learned about augmented reality through the flash-trend smartphone app Pokemon Go. Unlike virtual reality, augmented reality integrates digital information into the real world. Augmented reality enhances your natural surroundings by projecting digital effects such as holograms into them. This new technology could begin to affect the way the healthcare system runs, the way patients are treated, and so much more.
Education
Augmented reality will first and foremost affect medical education. Imagine using holograms to visualize body systems, perform an autopsy or surgery, or even insert an IV. Holograms" class="redactor-autoparser-object">https://www.bartonassociates.c… are much cheaper and may likely become more accessible than traditional cadavers.
It could even be used to simulate hospital environments. Augmented reality could transport medical students to a virtual hospital so that they can practice skills before interacting with actual patients. Holographic computing can produce an unlimited number of healthcare settings and scenarios, enabling professors to provide step-by-step instruction while peering through the eyes of their students.
Simulated Environments
Holographic computing is particularly good at simulating different environments. Today, the National Aeronautics and Space Administration (NASA) is using augmented reality to train astronauts before they go to Mars. Holographic environments allow astronauts to practice spacewalking, interacting with objects, and navigating the complex geology of the planet.
Similarly, holographic computing could be used to simulate disaster situations for healthcare providers to practice their emergency response skills. Devices like Magic Leap — dubbed the world's most secretive startup — can create simulated earthquakes, plane crashes, tsunamis, and terrorist attacks for clinicians to engage with and learn from under realistic conditions.
In addition, augmented reality could be used in actual emergency settings. An individual who calls 911 could use their smartphone camera to show the medical team their situation, in real time. Maybe one day, an emergency responder will even be able to relay medical instructions through a hologram.
3-D Printing
Three-dimensional (3-D) printing, also known as additive manufacturing, involves using a printer to create 3-D objects. The Makerbot 3-D printer brought the process into the mainstream, causing an explosion of printed innovations: working violins, guns, human stem cells, and clothes, among others.
While the bionics field continues to expand, most prosthetists still use traditional techniques, like molding and casting, to create new limbs. Using augmented reality software like Microsoft's Paint 3D, a personalized prosthetic might be designed to fit each patient's unique physical makeup.
Finding and Locating
From locating nearby defibrillators, to veins and arteries, augmented reality is already helping people virtually find anything. The app AED4EU, for example, identifies defibrillator locations, marking them with a green circle, and uses a GPS locator to guide users to them. Furthermore, nurse phlebotomists use AccuVein, an augmented reality technology, to identify the location of veins and arteries in a patient's body.
Get Involved
Interested in getting involved in the design, development, and implementation of augmented reality in healthcare? Nurse practitioners have the education and experience to provide expert guidance to the creators of these technologies. Start by learning more about the technologies through reading blog articles and books such as Augmented Reality: Principles and Practice or The Fourth Transformation.
Start contemplating ways in which this technology could "augment" your day-to-day life. How could it be incorporated into patient care to improve health outcomes? How can we use it to educate the next generation of students? Leave your thoughts in the comments below, or tweet @bartonlocums.
Ready to take your healthcare career to the next level? Check out our open jobs for physicians, nurse practitioners, physician assistants, dentists, and CRNAs.