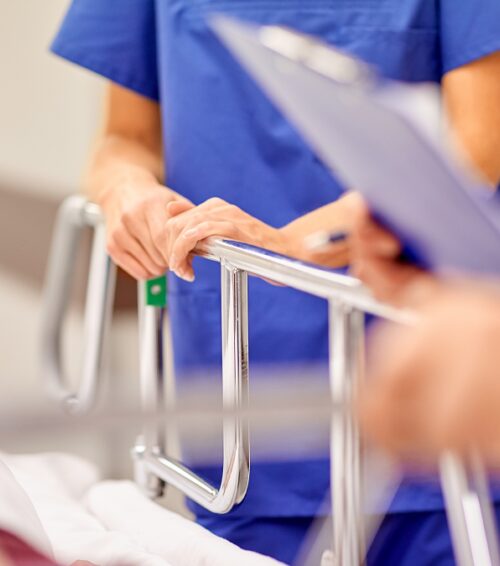 Meeting the need for behavioral health is one of the greatest challenges facing the healthcare industry today. Due to the healthcare provider shortage, many mental health patients have limited access to psychiatric care. Thus, individuals in the midst of a mental health crisis will present at emergency departments (ED) as the only real care option available to gain access to the mental health system.
Emergency Departments and Behavioral Health
For a number of reasons, EDs are ill equipped to treat these behavioral health issues. Across the United States, EDs have had to cope with increased patient volumes because of a growing and ageing population, the healthcare provider shortage and more specifically the psychiatry shortage, and the Affordable Care Act (ACA). One out of every eight ED cases is related to mental disorders and/or substance abuse, according to the Agency for Healthcare Research and Quality, or approximately 12 million visits per year. With few healthcare providers and even fewer mental health professionals, ED wait times are on the rise.
On average, individuals who visit EDs with mental health issues wait hours or even days before receiving appropriate evaluative care. "People having a mental health crisis seek care in emergency departments because other parts of the health care system have failed them," stated Dr. Alex Rosenau, President of the American College of Emergency Physicians (ACEP). "Because of the critical shortage of mental health resources, some of these vulnerable patients wait for days in emergency departments," Dr. Rosenau continues, "it is simply inhumane."
Once mental health patients are seen, psychiatric ED consultations are usually conducted by emergency physicians who may not have much mental health expertise or training. A report by the American Psychiatric Association (2002) found that EDs can often view mental health patients as a "nuisance," and many ED healthcare providers do not feel comfortable caring for mental health patients. Such discomfort could be a result of a lack of education and time, insufficient resources, and concern with patient safety.
EDs without on-site psychiatric services either have to reach out to a specialist in the community or evaluate the patient with the staff they have on hand. Such a state of affairs has led to improper diagnoses, prolonged ED stays, and misuse of physical restraints.
The Growing Use of Telepsych Programs
With the costs for technology decreasing every year and a concurrent increase in technological sophistication, telemedicine is an excellent alternative to onsite psychiatric care. Telehealth enables easy, electronic access to healthcare providers, including after-hours care and specialty consultations.
ED telepsych visits typically occur as soon as the patient is admitted, and on average last five to ten minutes. The most common diagnoses for ED telepsych include major depression, bipolar disorder, and schizophrenia.
In El Paso, Texas, the average process of getting a psychiatric consultation could take up to two weeks or longer. During this time the patient is waiting in the ED. According to a plan developed by the University Medical Center at Brackenridge expanding access to after-hours psychiatric consultations, telepsych consults would "provide immediate access to psychiatric services currently not available to the patient, provide needed guidance to the [ED] physicians, and facilitate the management of psychiatric patients through the ED…[enhancing] the quality and appropriateness of patient care."
ED telepsych systems have been shown to deliver responsive and specialized care to patients in mental health emergencies. By increasing specialized access to care, telehealth technology improves access to mental health professionals, reduces ED visits, increases patient satisfaction, and results in cost savings for EDs.
What are your thoughts on addressing the mental health shortage? Tweet us
@bartonlocums
!