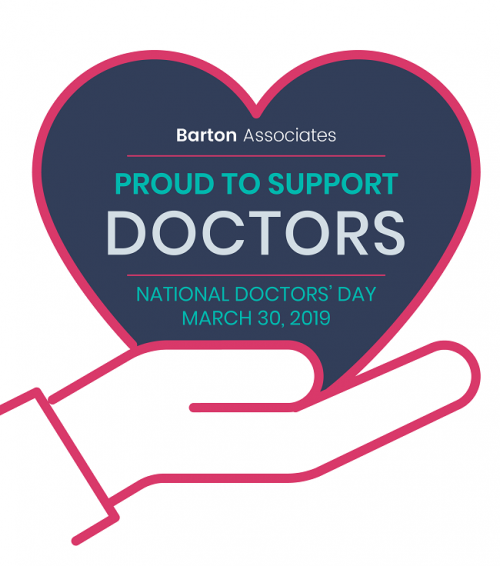 National Doctors' Day falls on March 30 every year. This event was first celebrated in 1933, when Eudora Brown Almond, wife of Dr. Charles B. Almond, chose to honor physicians on the anniversary of the first time general anesthesia was used in surgery.
In 1990, a bill signed by former President George H. W. Bush designated Doctors' Day an officially recognized holiday.
At Barton Associates, every day is Doctors' Day:
Want to learn more about locum tenens with Barton Associates? Fill out the form and one of our representatives will reach out to you!