Happy NP Week! National NP Week is an annual celebration hosted by the AANP (American Association of Nurse Practitioners) to recognize Nurse Practitioners and their extraordinary work. In 2020, the Year of the Nurse and Midwife, NPs have been essential in fighting COVID-19 across the country – and we can't thank them enough.
At Barton Associates, we know how hard our locum NPs work. And when you're working hard, we know that it can be hard to prioritize your own health and self-care. After a long shift of caring for patients, even tasks like going to the grocery store can be exhausting.
That's why this NP Week, we're giving one winner a two week subscription to the meal kit delivery service of their choice – so that one NP can skip the grocery store after a long shift and head straight to cooking easy, healthy meals at home. Entry is easy – just head to our main Facebook or Instagram pages for directions!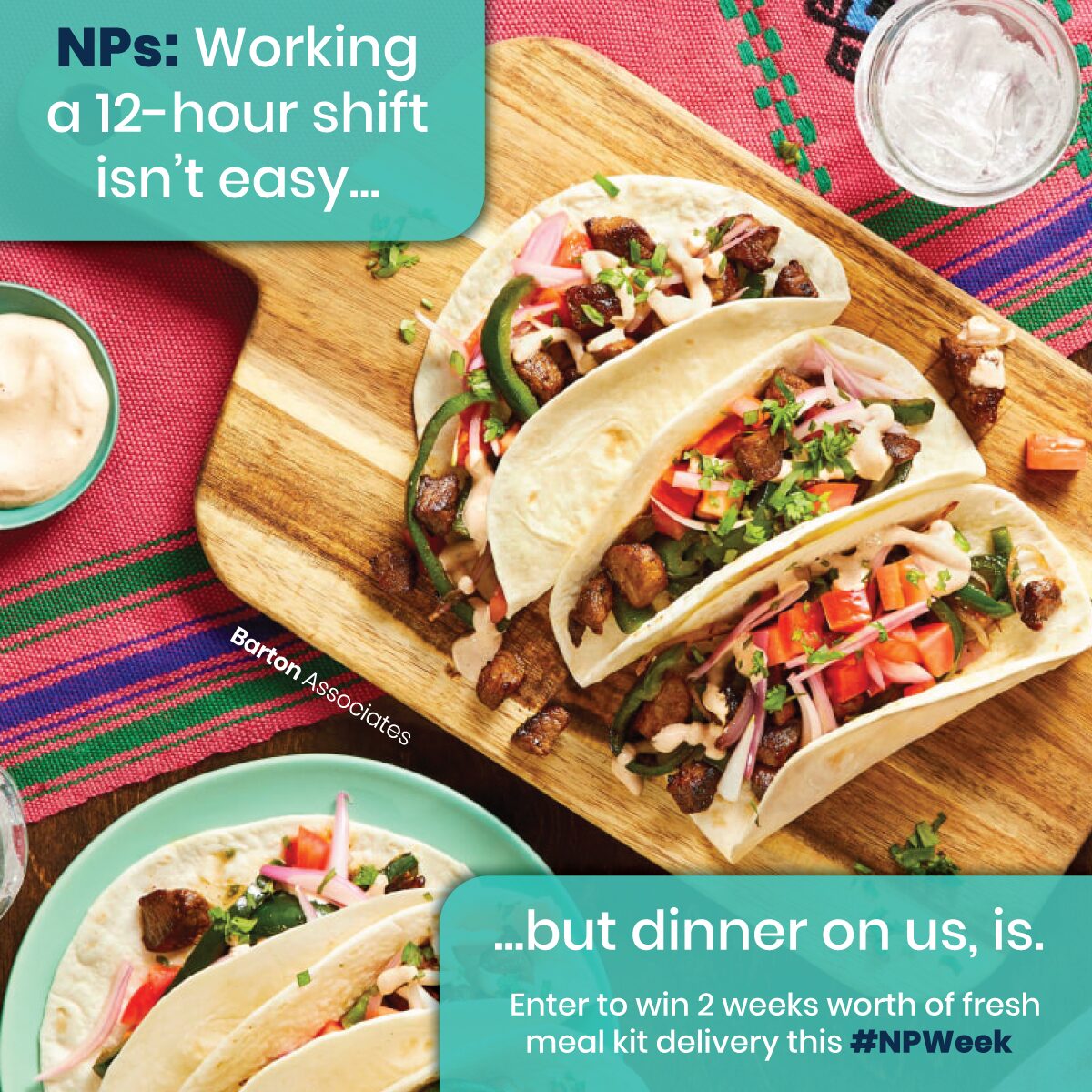 After you enter, we encourage you to take some time for yourself this week, whether that is cooking a healthy meal, exercising, or catching up on sleep. There's a saying – "You can't pour from an empty cup." And similarly to the saying, we all know that caring for patients is harder when you don't care for yourself.
We'll be updating our blog and social media pages with more NP specific content throughout the week, so stay tuned. Happy NP Week, and thanks for all you do!
Want to learn more about locum tenens with Barton Associates? Fill out the form and one of our representatives will reach out to you!