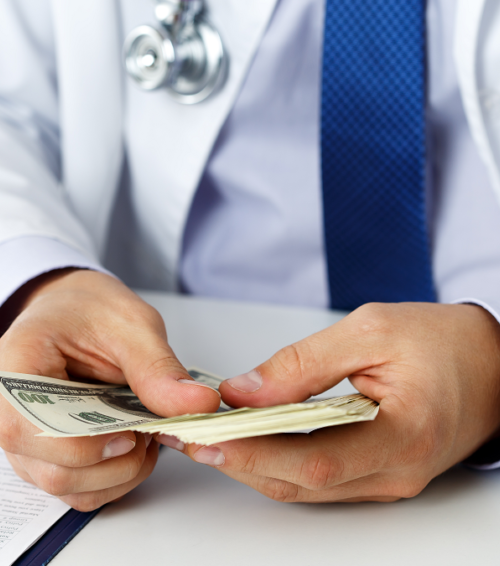 According to the 2012 Today's Hospitalist Compensation & Career Survey, the average full-time hospitalist salary is $234,930, a less than 1 percent increase from 2011.
The flat growth after 15 years of dramatic hospitalist salary increases has led some experts to speculate that hospitalist pay may have peaked.
Since it is no longer certain hospitalist compensation will continue its rapid ascent, motivated hospitalists may wonder what they can do to make sure they are among their profession's top earners. Luckily, Today's Hospitalist created a profile of the top hospitalist earners (those who earn $245,000 or more). The following are some of the traits they share.
Located in a Rural Setting
Hospitalist pay in rural communities averages $245,800 per year, while urban and suburban hospitalists earn $230,400 and $234,000 respectively. According to the report, small rural hospitals have a hard time recruiting physicians making them more willing to offer competitive wages to attract candidates and keep turnover in check.
Rural hospitals are also more likely to be understaffed, which means hospitalists may be expected to work more shifts than their urban counterparts.
Work Hard
Speaking of extra shifts, top hospitalist earners likely work more often than the typical seven-on seven-off schedule. All the hospitalist who earn more than $245,000 per year see 21 or more patients a shift and work more than 20 shifts per month.
Highly paid hospitalists have long used moonlighting and locum tenens jobs to supplement income from a permanent position.
Not surprisingly, top earners are also paid based on their productivity. Hospitalists who are paid 100 percent based on productivity earn nearly $70,000 more per year than those paid 100 percent based on salary; $275,290 and $206,910 respectively.
Trained in Family Medicine
The mean compensation for family medicine hospitalists ($236,480) is about $5,000 more than those trained in internal medicine and $15,000 more than those trained in med-peds.
If you consider the other traits of top earners it makes sense. Hospitalists who are trained in family medicine tend wok in rural areas and are trained in pediatrics, obstetrics, and trauma. That experience gives them the ability to moonlight or work as a locum in the emergency department (ED), which is an area of the hospital where physicians are typically well compensated.
Beware of Burnout
Being a top earner comes at a price. Nearly three-quarters (73 percent) of top earners reported burnout that was significant or very significant. In contrast, 67 percent of all respondents responded the same way.
What are your strategies for being a top-earning hospitalist? Tweet us
@bartonlocums
!