Dr. Chris L. is a board certified OB/GYN, locum tenens provider, and new Barton Ambassador! Before he started locum tenens, Dr. Chris had been in private practice for 13 years. With the help of his recruiter Gabby G., Dr. Chris has created a schedule which allows him to spend more time with his two boys.
For his most recent assignment, Dr. Chris left his home state of Oklahoma to take an assignment in North Dakota, and travels back and forth between the two states. The following blog post is an update from Dr. Chris:
Hi everyone, this is Dr. Chris. I'm currently on a locum tenens assignment in North Dakota.
When I first got to North Dakota back in January, it was totally different from home, -44 degrees with wind chill! On top of that, the area I'm in is pretty rural.

Don't let that picture of a flat road fool you. There were quite a few bumps in the beginning.
On our way to North Dakota, our flight got delayed due to weather. We got stuck in Bismarck, North Dakota, more than two hours from where we needed to be.
It wasn't too bad though. Barton really helped us out, and my recruiter Gabby arranged our hotel within minutes.
My fiancée, Lauren, and I ate like kings at the hotel breakfast. Gabby was out to brunch at the time, and sent us photos of her food, so we sent her photos of ours.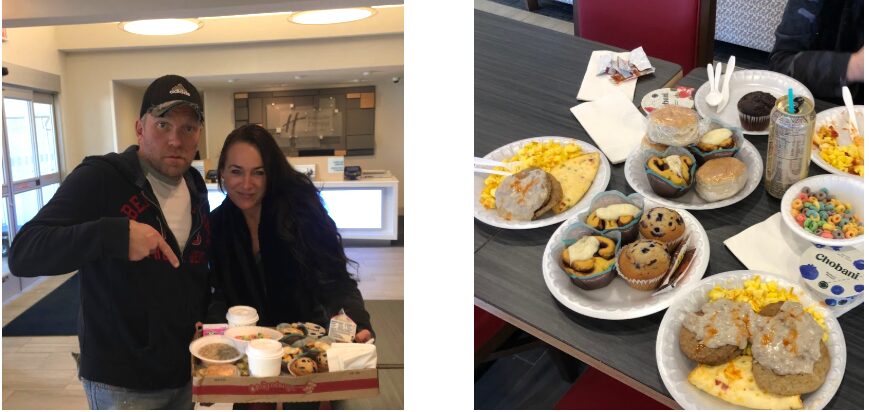 Once we arrived at our final destination, our difficulties weren't over quite yet. There was a slight issue with the rental car. Ana, a Barton travel associate, completely reassured us about the entire thing. We went from being freaked out to calm with one phone call.
Honestly, the beginning of this assignment had surprises, but Lauren and I were continuously amazed at how Gabby and the Barton team handled what was thrown at them. We're always in contact with Gabby, which is useful whenever anything comes up.
So, after those few bumps in the beginning, we hit a stride! At work, everyone was so appreciative for me being there – so much so, they wrote about my arrival in the local newspapers.
For this assignment, we have been placed into a 4-bedroom house, which plenty of space for just Lauren and me. It's nice to have the space, and it will be well-used when my boys come up to join us for the summer.
Now that it's warmer, I've even gotten the chance to do some yard work. Just a few scratches….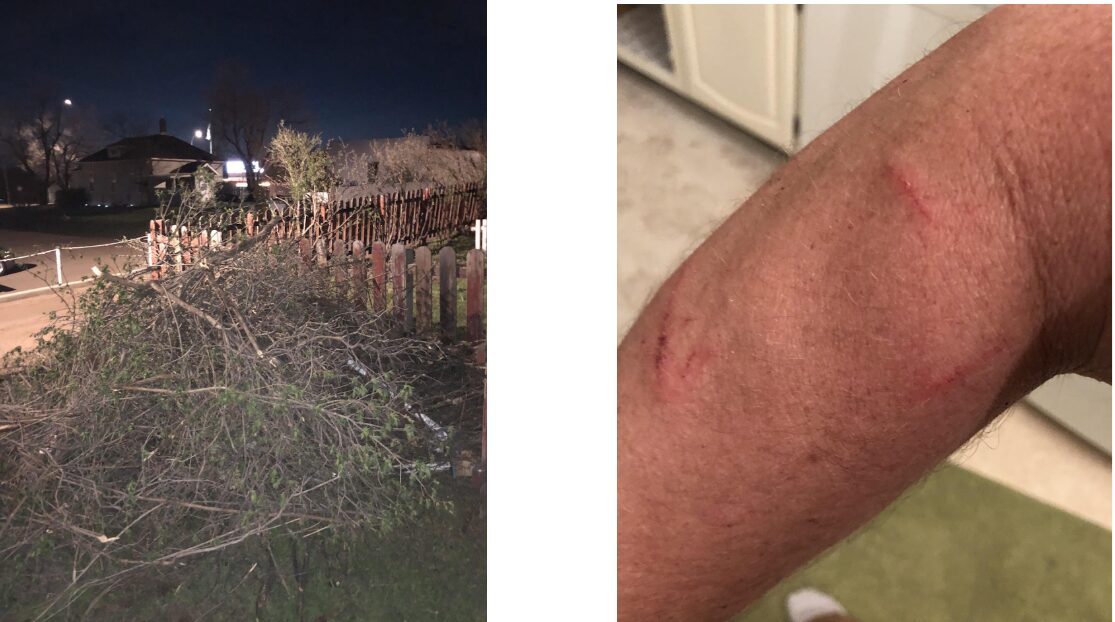 My work schedule is nine days on, five days off, and I fly back to Oklahoma to spend my off days there. This has been working out well; so well in fact, I actually just extended my assignment six months! I'm getting on the plane back there now, so I'm looking forward to seeing my boys, and I'm definitely looking forward to having them come up here in a month or so.
I'll give you another update then!
Dr. Chris L.