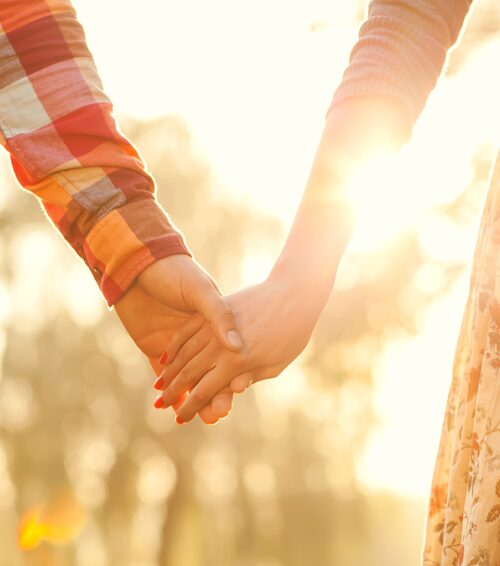 Traveling can be one of the most exciting parts of locum tenens assignments. In a recent industry poll, almost 40 percent of providers cited the ability to travel as the reason they chose to go locum. It allows them to practice in a variety of locations, gain experience in different settings, and form a more well-rounded background.
While traveling on assignment as a physician, nurse practitioner (NP), physician assistant (PA), dentist, or certified registered nurse anesthetist (CRNA), there are many things to consider: the setting in which you practice, where you'll be traveling, and how long you'll be there. And that's before you even begin working! Amidst your busy work schedule and life on the road, you may not consider what locum tenens for families might look like.
Work-life balance is a hot topic in healthcare these days. As you navigate a nationwide physician shortage, you and your fellow providers are working long shifts, nights, weekends, and holidays, as well as traveling for weeks or even months at a time, all in the name of providing the best care possible. In these efforts, it can be easy to let your own well-being fall by the wayside.
Does improving your well-being mean seeing more of your significant others, spouses, children, and pets? Locum tenens assignments often offer the flexibility to arrange that in a variety of ways. Here's how to navigate locum tenens for families:
1. Choose Your Location Wisely
It's no secret that healthcare professionals love the flexibility locum tenens offers. If seeing your loved ones on a regular basis is important to you, you can choose your assignment locations accordingly. For Sean Conroy, PA-C, a locum tenens opportunity meant returning home to McCook, Nebraska:
"McCook is my hometown, so driving there to care for patients was rewarding. Mileage was reimbursed, but because of the short travel distance, I chose to stay with my parents rather than driving home after a shift or looking into other housing options."
In addition to giving him the opportunity to provide care for patients in a familiar place, Conroy's ability to live with his parents eliminated a longer commute and the hassle of seeking out other housing accommodations.
Barton Associates has a team dedicated entirely to finding you housing, coordinating travel, and taking care of all other accommodations. In the end, though, it's your call and yours alone. Picking and choosing where you practice can drastically improve your work-life balance, freeing you to focus on what truly matters once the work day is through.
2. Travel With Them
If you don't want to make traveling decisions based on your proximity to loved ones, there are ways to bring them along. Many providers speak favorably of visits with their spouses and children, using the opportunity to see a new part of the country as a family. If your significant other is also a locum, you may want to choose assignments in the same location. Working in the same facilities or in ones that are especially close to one another may not be easy to coordinate, but you might be able to share housing if you can find assignments that are in the same general area.
For Marti J., a locum tenens NP, assignments were also a family adventure.
"[Locum tenens] has given me the opportunity to travel to parts of the country that I probably wouldn't have gone on my own. I've been able to bring my kids up to spend time with me, and we've gotten to see the United States!"
Marti has even brought her two small dogs on assignment with her, fully embracing the opportunity to travel in addition to gaining more clinical experience and practicing at the top of her license.
Traveling with your loved ones (and especially living with them) could help eliminate feelings of isolation or loneliness while on the road. In addition to improving your work-life balance, you might take advantage of the opportunity to experience new things in new places together.
3. Make the Most of Social Media
One of the easiest ways to stay in touch on the road is making the most of digital tools such as FaceTime and social media. As long as you're mindful of different time zones, connecting on digital platforms can make you feel closer than you might over a standard phone call.
Of course, traveling might lead to meeting new people and developing relationships — romantic or not! Regardless of your decisions when choosing an assignment, it's important to make the most of every opportunity. Developing friendships and making connections both in and out of work will be crucial toward achieving better work-life balance while on the road!
What have been your experiences staying connected with loved ones while on assignment? Let us know in the comments, and check out our open jobs

!