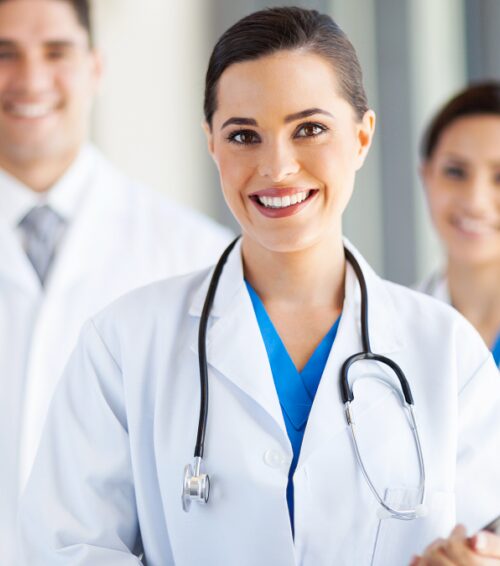 Any healthcare facility feeling the effects of the physician shortage is familiar with its numerous consequences. Burned-out staff, inconsistent patient care, and damaged return on investment are just a few. If your hospital, practice, or clinic has begun to suffer, chances are you're already working hard to pursue a solution before the next hardship hits.
Many of you turn to locum tenens as a way to maintain continuous coverage, great care, and improved ROI. These providers offer their skills and talents for quick weekend jobs, sporadic shifts, and ongoing assignments. And while the locum role is widely acknowledged as a temporary quick fix, facilities can — and should — take the opportunity to build relationships with these professionals for long-term locum tenens assignments. Here are three reasons:
1. Obtain Coverage in a Pinch
Long-term locum tenens assignments with a trusted provider mean you gain a sense of their availability — and when to reach out to your Barton account manager to arrange coverage quickly. With a go-to provider (or group of providers) and strong relationships with the Barton team in times of last-minute need, you enjoy peace of mind, freeing yourself to focus on what's important: patient care and open revenue streams.
A locum who is already credentialed at your facility also saves invaluable time when you're seeking coverage in a hurry. Barton Associates' licensing and credentialing team works with you to ensure each new hire is completely ready to go from day one. This includes reviewing the candidate's education, training, experience, and medical licensure. Upon your request, our team will also perform a background check.
Finally, quick coverage isn't a one-sided benefit. For Mark V., locum tenens CRNA, establishing these long-term relationships at different facilities has allowed him the freedom to gain diverse experience and provide better care. "I get variety," he told his Barton recruiter. "They're all wonderful clients, but I have the variety, I can bounce around, I don't get stale, things don't get stagnant, I meet new people, I learn new ways of [providing care], so just the eye-opening experience is really good."
2. Help Your Permanent Staff Achieve Higher Morale and Greater Work-Life Balance
It's no secret that facilities across the country are struggling with the consequences of professional burnout burdening their staff. Simultaneously, permanent providers who help pick up the slack desperately need of more balanced careers and lives.
Because having a go-to locum provides both coverage and reassurance, your permanent staff are relieved from the stresses of burnout and liberated to experience the rewards of greater work-life balance and increased job satisfaction. Happier staff who feel more fulfilled and less detached on the job will pave the way for smoother professional relationships with each other and stronger connections with patients.
3. Rely on Providers Who Are a Good Fit
One of the best parts of long-term locum tenens assignments with go-to providers? They eliminate the question of personality fit at your facility. Returning locums know your permanent staff, your regular patients, and your overall professional culture. Above all, they know what you're looking for and they've thrived in your environment before.
When it comes to ensuring a great fit for your open position, you can't do any better than a locum with whom you have a strong long-term relationship. Ready to get started establishing your network of long-term locums? With the Barton team, it's easy.
How could your facility benefit from long-term locum tenens assignments? Share your thoughts in the comments below, and let us know how Barton can help!