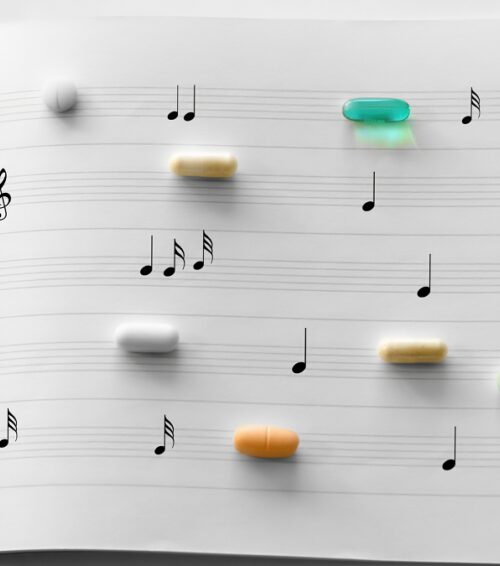 I've wanted to be a physician since I was five years old. That was also the age I started taking piano lessons. My family has always been very musical, and we've all ended up pursuing professions in either medicine or mental health. Because of this, the healthcare and music fields have become intertwined to me.
Pursuing Two Passions
I started composing my solo album while working as a full-time internist in 2015. It was exhilarating and exhausting as I tended to my two young children after school, composed music at night, and used up vacation time to fly to Seattle for studio mixing sessions. At times it was a challenge to maintain work-life balance, but I felt fortunate to be able to engage in both of my passions simultaneously.
With the album nearly completed in early 2016, I decided to "go pro" and make music my second career. As an independent artist, I was my own booking agent and marketing staff. I was learning on the fly — and still am. I've had to be persistent, open to opportunities and criticism, and willing to relinquish defeatist thinking — all qualities the medical training process helped teach me.
Realizing a Fusion of Music and Medicine
My self-produced debut album, "Final Beginning" (released in August 2016 on Amazon, iTunes, Spotify, etc.), was the culmination of my desire to create music that replenished the soul during the everyday hustle and bustle of life. Through fusing jazz riffs with chillout vibes and an added twist of electrofunk, it was my hope to help provide listeners with musical healing to help reconnect their essence of being with purpose and inner passion.
We know music can affect us emotionally, and research studies have shown its healing qualities. I became a physician to help others. The opportunity to amplify that through music while reaching a greater number of people is truly gratifying. Plus, you never know when that medical degree will come in handy — I've stepped off stage to help someone in a medical crisis three times!
Finding Work-Life Balance
In November 2016, I made the decision to become an independent contractor, which has afforded me the work-life balance to pursue both my music and medicine. This route has allowed me to pick the schedule that works best for my careers and family.
For those hoping to find greater work-life balance in healthcare, locum tenens can be a great option. Having the choice of when and where you want to work is ideal — especially if you're engaged in dual careers, want to spend more time with family, or just want to explore different routes in medicine.
With some research, I found that there are a multitude of locum tenen settings even beyond the hospital and outpatient clinic. Sometimes, taking a calculated risk and exploring your options can lead to finding the path that's best suited to you. Think about what interests you and don't be afraid to ask for it. And if you can't find what you want, create it yourself. I have various interests and wanted to engage in all of them, and found that being able to set my own schedule helped facilitate that. With some planning and understanding of what the process entails, locum tenens can be a highly rewarding career path.
I was directly affected by the recent California brush fires, yet consider myself extremely fortunate. When you restart from nothing, you're humbled. My music has transformed into a conduit to give back. I'm currently engaged in several music benefit projects with the goal of helping others affected by the fires.
I'm happy to be at this stage today — I enjoy taking care of patients, writing blog articles, composing, and performing in the San Francisco Bay area. I plan on continuing my journey of helping others and creating music with the intention of giving back for as long as I live.
If you're seeking greater work-life balance, take our quiz and see if locum tenens is right for you!