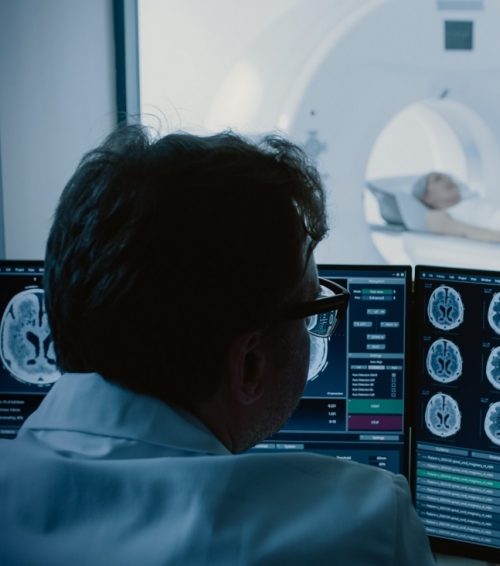 Dr. Andrew P. is a locum tenens radiologist from Ohio. After receiving a recommendation from a colleague, Dr. Andrew has been working with Barton Associates since 2011. His several assignments have taken him to New York and Pennsylvania, where he holds active licenses.
Dr. Andrew was kind enough to speak with us about his locum tenens experience. Here's what he had to say about his relationship with his Barton recruiter and the opportunities locum tenens assignments have given him.
I've Stayed With Barton for My Recruiter
For Dr. Andrew, his recruiter has played a big role in making his Barton experience a highly positive one. "He was always very good to me," Dr. Andrew said. "There's other people that if you give them a call, they won't call back. He always gave me a call back, you could reach him."
In fact, Dr. Andrew noted, his recruiter has influenced his long-term relationship with Barton. "I stayed with Barton Associates; I really didn't go with any other locum tenens agencies. Mostly because of my recruiter." He went on:
"My recruiter is always very pleasant, so that's the reason I've stayed with Barton: his personality. We just get along."
Locums Complements My Specialty
In a specialty such as radiology, Dr. Andrew said, "You just kind of read something and stay in one place." But with locum tenens assignments, he has been able to incorporate new variety into his day-to-day work — with colleagues and patients alike.
"I like to meet other people," Dr. Andrew said. "This way, I was able to go to different places and be with different people."
Later, he specified, "I like to work. I like to meet people. If an intern or medical student came along, I liked to show them things in radiology… whatever I could help them with, I did."
Dr. Andrew's favorite part of locum tenens work? To be able to stay active in what he loves to do. "That's the best thing I like about locum tenens: I'm out there, and I'm doing something, and I'm working, instead of just sitting at home. This way I can use my brain."
It's Always Been a Smooth Experience With Barton
When asked about his experiences with the Barton team when it comes to travel and other arrangements, Dr. Andrew only had more positive things to say. "If there was any travel issues, Barton's travel team handles it right away," he said. "If an emergency comes up and I have to leave by Friday afternoon, and it's in the morning, they have a hotel already reserved for me then. And that's great," he said.
In closing, Dr. Andrew told us, "Barton is a good company. It's maybe not as big as some of the other locum tenens agencies out there. But they're good people to work for."
Want to learn more about locum tenens with Barton Associates? Fill out the form and one of our representatives will reach out to you!