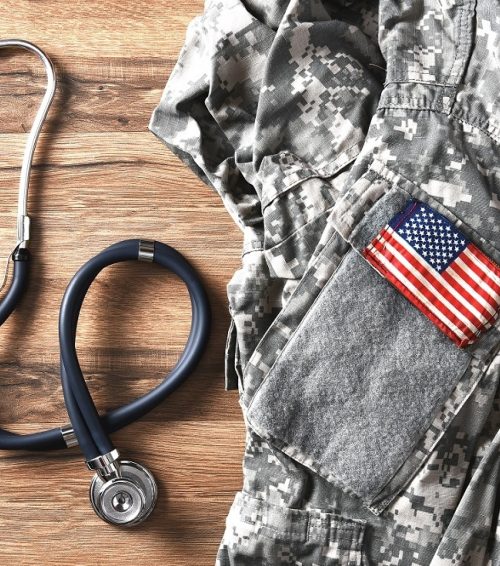 Since he began working with Barton Associates, interventional cardiologist Dr. William D. has been on more than 10 assignments across Alabama while running his own private practice. Dr. William was kind enough to share his locum tenens story with us. We discussed the differences between locum tenens roles and permanent positions, the benefits of going locum, how his military background allowed him to explore multiple identities within medicine, and his experiences working with his Barton recruiter. Here's what we learned.
Locum Tenens Allows Me Greater Focus
It's no secret that locums experience the benefit of flexibility when it comes to their schedule. For Dr. William, this freedom means more than a little extra free time. "There's an office schedule and what's going on with your family, and all that other kind of stuff. At least with locums, all of that's gone," he told us. "You just concentrate on the job at hand, and you don't have to worry about any of that other stuff."
As a locum, Dr. William can focus on what he's there to do: provide great care to his patients. And in comparison to his practice, he confessed, locum tenens can even feel like a vacation. "No matter how clinically busy it might be, it's almost like a break," Dr. William said.
I Can Keep Doing What I Love With Locums
When we asked about his passion for healthcare, Dr. William didn't hesitate to tell us he still loves medicine. "I can't imagine doing anything else," he said. Like many of the providers we've spoken with, Dr. William let us know he wants to continue practicing as long as he is able. Alongside his practice, he told us, locum tenens allows him to keep the momentum going.
"Locums gives me another outlet to continue to do the things I like to do," Dr. William said.
I Liked Having "Two Lives" in Medicine
Throughout his career in healthcare, Dr. William has been fortunate enough to use his skills across a variety of settings. "I was a physician in the Air Force, but once I left the Air Force, I was actually in the Army National Guard and in a field hospital that was activated for Desert Storm," he told us.
In this way, Dr. William has pursued different identities in medicine — and he's enjoyed the opportunity to do so. "I liked having two lives," he said. "It was me: the civilian cardiologist, and then it was me: the army flight surgeon and commander of the field unit. It was fun being two people."
Barton Offers Just Enough Support
Lastly, Dr. William told us about his experiences working with Barton — and with his Barton recruiter in particular: "Even if I'm not having a pretty good day, she's always having a good day, it sounds like."
For Dr. William, the Barton team has been highly intuitive when it comes to the guidance they provide through the job-search process.
"I'm basically an independent guy. Tell me when to be there and where to be, and that's all the information I generally need," he said.
"You guys do a wonderful job supporting us, and you also do a good job figuring out exactly how much support people want."
Want to learn more about locum tenens with Barton Associates? Fill out the form and one of our representatives will reach out to you!