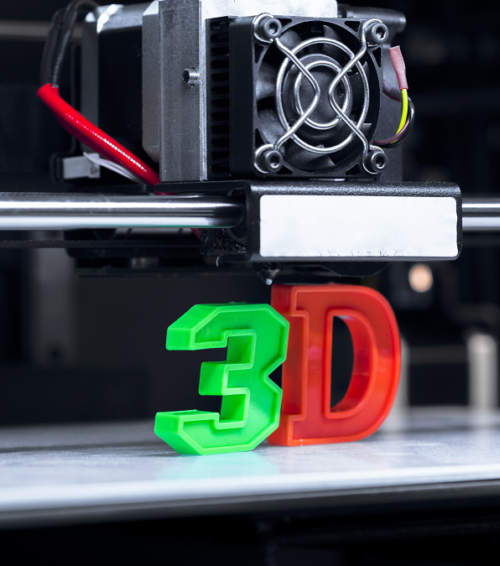 Any child who had a broken limb during the summer knows plaster casts are bulky, smelly, and, perhaps worst of all, not swimming pool-friendly.
Last year, Jake Evill came up with a cast prototype made of nylon webbing that could seemingly save the summer for the kids of the future. Using 3D printing technology, he was able to scan the exact dimensions of a patient's arm and create a custom cast that is breathable, washable, and sleek enough to fit under clothing.
A year later, Denia Karasahin has expanded on Evill's design by adding ultrasound technology to accelerate the healing process. Osteoid capitalizes on the webbed cast design to deploy low-intensity pulsated ultrasound over the fractured bone (LIPUS) for 20-minute intervals each day. LIPUS cannot be used with a traditional plaster cast because the ultrasound leads must be placed directly on the skin.
According to Karasahin, daily LIPUS sessions have been shown to reduce the healing time up to 38 percent and increase the heal rate up to 80 percent in non-union fractures. So not only does Osteoid make wearing a cast more bearable, it also reduces the amount of time the patient has to wear it.
Karasahin received the 2014 Golden A'Design Award in the 3D-printed forms and product design category for his design. In the research abstract, he said the biggest challenge was creating a locking mechanism that connects the two pieces of the cast while still providing the stability needed to protect the limb. He ended up with a design where the edges of the pieces interlock and a flexible pin is inserted into a central hole that passes through both edges.
Who knows when we will see the Osteoid in an emergency department near you, or whether other designers will continue to improve on the idea. But rest assured that someday wearing a cast won't be the same smelly, itchy experience we have today.
What are your thoughts on the 3D-printed cast? Tweet us @bartonlocums!