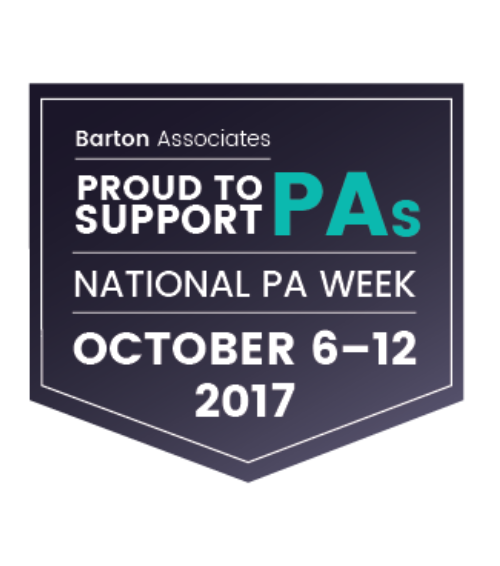 It's National PA Week! Thank you to PAs across the profession for your hard work and dedication to healthcare. We here at Barton Associates are celebrating with you by publishing PA-focused content all week long. Happy 50th anniversary!
Facilities struggling to keep their departments adequately staffed in the face of decreasing physician availability may find their permanent team members growing more and more burnt out while their patients fail to receive consistent care. Considering this potential and the risks that come along with it, many hospitals, practices, and companies have turned to the talents of locum tenens PAs to alleviate pressure and maintain care quality.
The U.S. expects to be short 40,800 to 104,900 doctors by 2030. With more than 10,000 Americans turning 65 every day and the future of healthcare legislation uncertain, demand for PA services is high, and their care is crucial toward helping millions of patients and limiting burnout for other healthcare professionals. This unbalanced supply and demand in healthcare suggests that there has never been a better time to hire PAs to meet a facility's staffing needs. If their skills were more effectively used, PAs (along with their NP counterparts) could reduce the projected shortage of 20,400 physicians to 6,400 in 2020, when primary care services provided by these advanced-practice providers would reach 28 percent.
PAs' scope of practice has grown in recent years, thanks to incredible leadership and their overall skills and abilities. As we sink deeper into the physician shortage, PAs and their excellence in practicing medicine are needed now more than ever.
Chances are, your facility could be taking greater advantage of PAs. Here's why.
PAs Are Highly Educated and Clinically Prepared
Currently, there are more than 115,500 PAs practicing in hospitals, practices, companies, and other healthcare facilities throughout the U.S — and both their demand and employment are projected to expand in the coming years. Specifically, the Bureau of Labor Statistics predicts the number of practicing PAs will increase by 30 percent before 2024.
PAs enter highly competitive education and training programs, which prepare them to provide care that is equal to physician care. After taking courses through one of the 225 accredited PA educational programs in the U.S., students complete more than 2,000 hours of clinical rotations across a variety of specialties. And so far, it's paying off: On the job, PAs are increasingly recognized and appreciated by their patients. In fact, 93 percent of recent PA patients acknowledged them as trusted, skillful, and talented healthcare providers.
PAs Are Authorized to Provide High-Level Care
PAs are valued members of healthcare teams. They are certified and licensed to practice and prescribe in all 50 states, the District of Columbia, U.S. territories, and the uniformed services. As one of three primary care providers recognized by the Affordable Care Act (alongside NPs and physicians), PAs most commonly practice in this specialty. PA scope of practice allows them to conduct physical exams, diagnose and treat illnesses, develop treatment plans, provide counseling on preventive care, assist in surgery, order and interpret tests, write prescriptions, make rounds in hospitals and nursing homes, and take medical histories.
Through a challenging physician shortage, facilities are making the most of the PA skill set to maintain quality of care that is equal to the care physicians provide.
The Scope of PA Practice Is Growing
As their care is utilized more frequently and in higher volume at facilities around the country,PAs' scope of practice is also expanding. PAs practice medicine and are authorized to prescribe medications in schedules II through V in 44 states and D.C., their cosignature requirements are determined at the practice level in 30 states, they're allowed adaptable supervision requirements in 29 states, and their scope of practice is determined on site in 37 states.

As a hospital, practice, or company, you can't afford to wait for your next permanent provider. Each day you wait, you miss out on thousands of dollars of billable services.By effectively utilizing the care PAs provide, you can join the 94 percent of healthcare facilities currently benefiting from locum tenens staffing solutions in the U.S. Request PA coverage and get your patients seen — today!

Are you using PAs to their full potential? In celebration of National PA Week, we're sharing new PA content on the blog this week. Check it out!