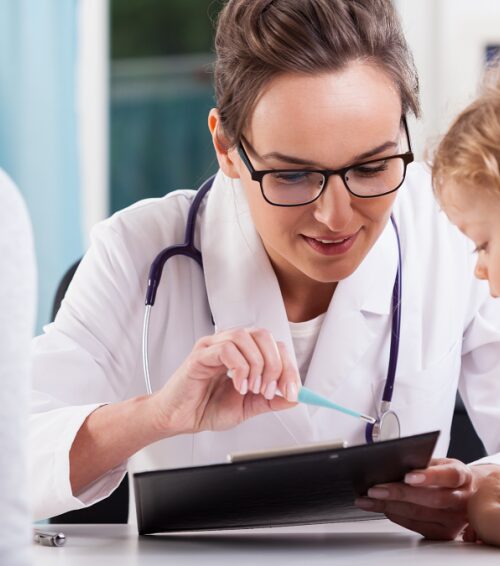 I read a depressing article in the New York Times recently. 96-year-old cardiologist Dr. Bernard Lown described the decline of medicine that he witnessed over the course of his lifetime. Some choice quotes:
"The hospital is like a factory. It tests every ache and treats every laboratory abnormality, but it does little to heal its patients." Furthermore, as science (not humanism) dominates our concept of health care, "healing is replaced with treating, caring is supplanted by managing, and the art of listening is taken over by technological procedures."
"Doctors no longer minister to a distinctive person, but concern themselves with fragmented, malfunctioning body parts."
His recommendation: "Doctors of conscience have to resist the industrialization of their profession."
About Physiatry
To Dr. Lown, I would say this: You're correct in saying there's a disturbing trend toward fractured care in our system (along with overreliance on tests and procedures), but you're wrong to lose hope. Even now, in our broken system, there's a movement toward holistic, humane care for patients and a campaign to beat physician burnout, and it's being led by a lesser known specialty: physical medicine and rehabilitation (PM&R), also known as physiatry.
Physiatry was born out of a simple observation: Surgical procedures failed to succeed if a full rehabilitation plan didn't ensue. You see, even back in the Civil War days, injuries requiring limb amputations resulted in a lifetime of infirmity (and often early demise) for those who followed common recommendations for strict bed rest. Individuals who refused to comply and simply resumed their life had fewer complications (such as blood clots, pressure ulcers, infections, nonfunctional limbs from scar tissue, etc.) and were able to use custom prosthetics to improve their mobility and daily independence. They returned to their families and oftentimes to meaningful work.
So remarkable was the surgical experience with patients who chose to rehabilitate themselves that by World War I, the U.S. Army had only two major medical branches: the department of surgery and the department of physical reconstruction. This represented the beginning of the formal recognition of patients as people, not amputees or mere disease-survivors. And from this beginning, an entire specialty developed — one that doesn't view patients as a collection of body parts or abnormal lab values, but as individuals with goals and the potential for fuller lives and greater independence.
Physical reconstruction (or rehabilitation medicine) today remains true to its mission: to evaluate the needs of the individual, take into account their medical conditions, personal goals, and rehabilitation potential, and create a plan to optimize their health, mobility, and independence. Physiatrists are team leaders — conveners rather than subspecialists with a focus on a specific body system.
We value the power of therapy (physical, occupational, speech, psychological, and cognitive) in combination with nursing, medicine, and surgery, as well as mobility and assistive devices, to achieve remarkable goals. We don't focus on limitations, we see possibilities. For examples of rehabilitation success, just take a look at the Wounded Warrior project or Special Olympics athlete roster!
Rehabilitating Healthcare
To my colleagues in medicine and surgery, I say this: Partner with physiatrists in the care of your patients. If you want them to achieve their very best outcomes, avoid repeat hospital admissions, and thrive in their home environments, invite us to help you evaluate and address the big picture issues. We do home evaluations and family training, teach patients to administer their own medications, simulate their environment, and find "workarounds" to help them return to it with devices as needed. We also manage pain in creative ways that can avoid reliance on opioids.
Dr. Lown is asking "doctors of conscience" to resist the "industrialization of their profession." One great way to do this is to "rehabilitate" medical and surgical care. Holistic analysis of patient needs and goals is already available in our "broken" system — you probably didn't know it was there.
My advice for restoring the caring patient experience we all want to provide? Integrate physiatry into your practice. It's also the best way to make the most of what patients have — "adding life to years," as we say in the rehab world. Don't lose heart in our broken system or become exasperated by fractured care. Physiatrists are here to help you put the pieces back together, improve the patient experience, and humanize medicine in the process.
Physiatry and Locum Tenens
One effective way to build a more diverse skill set that might include more holistic practices is pursuing locum tenens. By providing care for various populations in different settings and locations, you'll learn the individual needs of each patient and build cultural awareness. When it comes to beating physician burnout with a physiatric role, locum tenens assignments also offer greater freedom and flexibility.
Dr. Jones is a locum tenens physiatrist who enjoys traveling across the country and assisting with holistic treatment plans for patients with post-op, neurologic, and acute medical conditions.
Read more about physiatry from a U.S. News & World Report interview with Dr. Jones.
Want to pursue a specialty in physical medicine and rehabilitation or find positions that require a more holistic background? Speak with a Barton Associates recruiter today to learn more about your options!