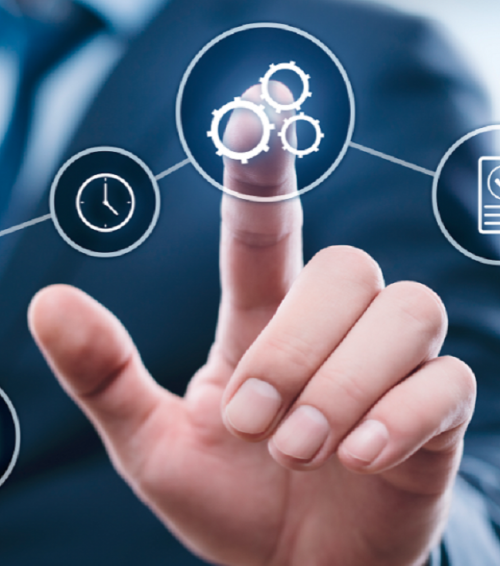 With healthcare reimbursement increasingly subject to patient satisfaction, being empathetic is more important than ever. At the same time, though, medical professionals nationwide are experiencing near-unprecedented demands on their time and expertise.
According to a recent study in the Journal of Hand Surgery, 65 percent of patient satisfaction was attributed to physician empathy. The study revealed that this satisfaction wasn't impaired by wait time (either for an appointment or in the office) or time spent with the physician. It was empathy — above even medical expertise — that proved most important to the patient experience.
Dr. David Ring, an orthopedic surgeon principally involved in the study, said doctors could be coached into adopting strong empathetic communication strategies that could be practiced and honed with time. Time, however, is just what many physicians don't have.
"Automating empathy" at first sounds like an oxymoron, up there with "working holiday," "jumbo shrimp," or — my personal favorite — "Dodge Ram." But the phrase is the buzzword in healthcare today, and with good reason: Automation allows for inexpensive and effective contact between patients and physicians, both before and after a visit or procedure.
With research from organizations such as the Schwartz Center for Compassionate Healthcare showing that compassionate providers enjoy an improved bottom line, there's a strong financial incentive for hospitals to extend empathic care in every way possible. In 2016 and beyond, that means adopting automated empathy.
What We Talk About When We Talk About Automation
Something feels inherently strange about introducing automation into the practice of empathizing with fellow human beings. Imagine the look on Newport Orthopedic Institute CEO Cara Waller's face when she was approached by a startup pitching the idea of automated empathy emails. In Waller's own words, the thought practically made her "nauseous."
But Waller didn't dismiss the notion outright. Kaiser Health News reported that Waller's staff — tasked with performing hundreds of surgeries each year, in addition to managing patients through the steps of treatment and recovery — needed help. Traditional methods of communicating with patients and tracking their progress couldn't keep pace with practical demands.
So she took a closer look at the offer made by HealthLoop, a California-based startup. It promised improved patient satisfaction and reduced hospital visits — exactly what Newport Orthopedic Institute needed for higher Medicare reimbursements.
"There's a limited number of resources in healthcare. If you do 500 joint replacements in a year, how do you follow up all of those patients every day?" asked Waller. She noted that automated technology "allows you to direct your energy to people who need the hand-holding."
According to Kaiser Health News, the biggest surprise (at least for Waller) from experimenting with automated email was its near-immediate success. Patients loved it! The automated-yet-personalized emails tracked prep and recovery milestones, asked for feedback, and included prescription information. It was just the sort of outreach many patients and personal caregivers had been waiting for.
Emails Are Not Enough
Just as HealthLoop is not the only "patient engagement" tech company — there's also Wellframe and Curaspan, for a start — emails are only the beginning of automated empathy. Emmi Solutions reported that other organizations are following up with patients via interactive voice-response calls. These calls overcome patients' reading-level challenges while offering tailored, time-sensitive messages in a comforting and empathic tone. To date, 81 percent of patients said the calls improved their opinion of their provider.
This trend toward automation is addressing a longstanding problem. Kaiser Health News, citing data from the Centers for Medicare and Medicaid Services, reported that 1 in every 5 Medicare patients (equal to about 2.6 million senior citizens) is readmitted to the hospital within 30 days of initial discharge. Each year, this turnaround costs more than $26 billion.
With so much money in play, it's no surprise that hospitals and care providers are turning to new, innovative solutions for compassionate patient outreach. In an era that sees so many physicians, NPs, and PAs pressed for time, automated empathy offers a way to extend and strengthen the physician-patient dynamic and, ultimately, improve patient outcomes.
"I don't think it substitutes for face-to-face communication," Dr. Thomas Vail, chairman of the department of orthopedic surgery at the University of California, San Francisco, told Kaiser Health News, "but it does help us collectively to not overlook something that might be important."
Like locum tenens, automated empathy offers healthcare providers a way to be more effective than the sum of their parts. Interpersonal relationships and technology have long been intertwined as essential components of medicine. As the future becomes the present, organizations are simply taking that connection one step further.
Have you seen success — or experienced issues — with automated empathy? We'd love to hear about it! Tweet us
@bartonlocums
!