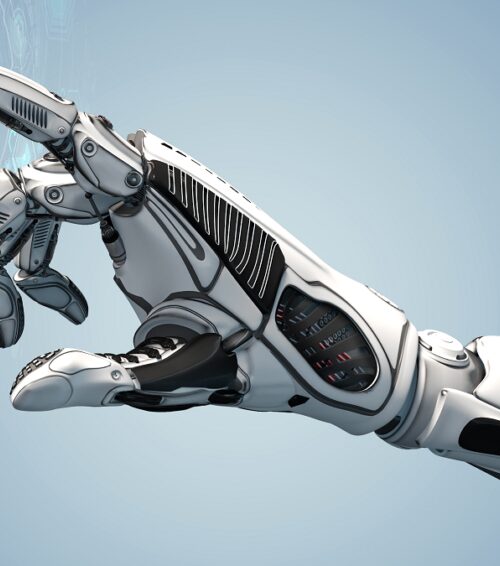 Stanford engineers have developed a thin artificial skin that helps amputees feel what they are touching with their prosthetic hands or limbs.
According to a report in Scientific American, the artificial skin is made up from three parts: microstructured resistive pressure sensors, flexible printed organic electronic circuits, and nerve cells containing light-activated ion channels.The pressure sensors, which are made using a combination of a stretchy, rubber-based plastic and carbon nanotubes elastomer composite, detect the pressure of a touch with conductance changes. The organic circuits that connect the sensors then convert the touch signal into electric pulses that stimulates brain neurons via an optical fiber. As the pressure gets harder, the frequency of the pulses increases.
"This is the first time a flexible, skin-like material has been able to detect pressure and also transmit a signal to a component of the nervous system," said Zhenan Bao, a chemical engineering professor at Stanford University, who led the 17-person research team. Though the artificial skin has only been used on mice and has yet to be tested on human brain cells, the experiment adds to a growing field of research with the primary focus of making artificial limbs not only work better, but feel more life-like to their users.
What are your thoughts on artificial skin? Share in the comments below, or Tweet us
@bartonlocums
!