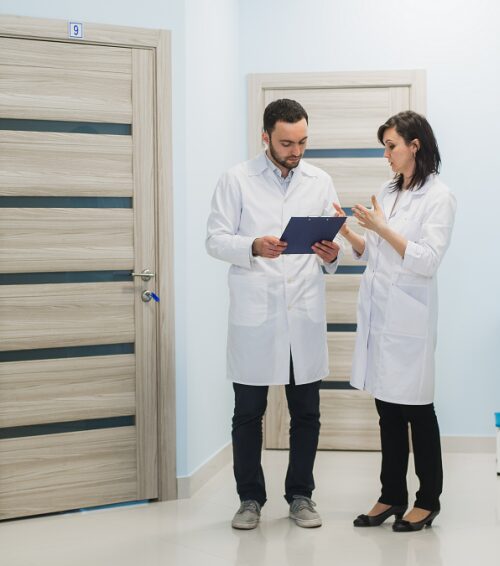 Nurse practitioners (NPs) are educated to assess, diagnose, treat, and manage medical conditions without oversight from another profession. However, physician-led groups in some states have pushed laws that limit what an NP can and can't do. Some laws even require NPs to obtain a supervisory agreement with a physician, resulting in gratuitous financial burdens for both the NP and his or her employer.
In response, NPs in states across the U.S. have rallied together to overturn these unnecessary laws. Despite rhetoric from opposing groups that these laws protect patients from unsafe care, research repeatedly demonstrates that NPs provide safe, effective, compassionate care with outcomes equal to physician care.
For example, a recent systematic review published in the International Journal for Quality in Health Care found that when comparing patient care between NPs and physicians, patients who saw NPs had equal or better outcomes than those who saw physicians. The study found that NPs spent longer with their patients during a single visit, but required fewer visits overall.
Tracking Progress Nationwide
According to the American Association of Nurse Practitioner's (AANP) State Legislation Tracking Center, there are more than 800 state bills being lobbied by NPs across the U.S. These encompass a variety of issues including those related to independent practice legislation for nurse practitioners.
Some states, like California, have found themselves entrenched in unsuccessful lobbying efforts. In 2015, for example, California Senator Ed Hernandez introduced Senate Bill 323, which would have removed the supervisory agreement required between physicians and NPs in this state. Despite support from the AARP, California Primary Care Association, Western University of Health Science, and multiple hospital and pharmacy associations, the bill died in the power of wealthy state medical associations. Even with these setbacks, the California Association of Nurse Practitioners remains united and dedicated to their mission to enhance the role of NPs.
Other states, like Massachusetts, are currently on the edge of their seats awaiting a decision on important legislation. Sponsored by Representative Mark Cusack, House Bill 2451 would allow NPs to prescribe medication without a supervisory agreement with physicians. Currently, NPs must compensate physicians to retroactively review their prescribing practices.
In addition, this Massachusetts bill would allow the Board of Registration in Nursing oversee the professional practice of NPs in the state, rather than the Board of Registration of Medicine. Even though decisions regarding this bill should have been made on May 16, 2018, results haven't been shared yet. Stay tuned and check the Massachusetts Coalition of Nurse Practitioners website for the latest on House Bill 2451.
Other states, like Tennessee, are achieving small wins each year. In 2017, Tennessee passed a new bill that changed the language used when describing the relationship between an NP and a physician. Sponsored by Representative JoAnne Favors, HB 756 amended the laws from using the term "supervisory" to using the term "collaborative."
Some states, like Michigan, have managed to enact positive change in their state. In early 2017, for example, Public Acts 379 and 499 removed barriers for NPs to prescribe noncontrolled substances to their patients without physician supervision. However, they do still require oversight from a physician, podiatrist, or dentist to prescribe controlled substances.
Exploring Locum Tenens for NPs
Understanding state-by-state regulations can help you choose the best place to work. Nurse practitioners who want to practice autonomously — to the full extent of their education — may want to consider locum tenens opportunities in states that have successfully passed legislation to remove supervisory agreements.
Nurse practitioner organizations in these and other states continue to create and fight for laws that remove unnecessary barriers. How will upcoming independent practice legislation affect your career as an NP?