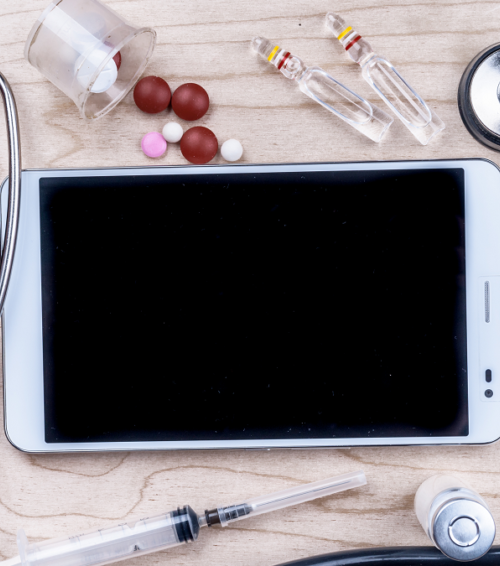 In the words of Beth Smolko, MMS, PA-C, "Telemedicine has arrived — are you ready?" Research has demonstrated the effectiveness and usefulness of telemedical services, and now hospitals and clinics have begun to adopt them more rapidly.
For healthcare providers such as physicians, nurse practitioners (NPs), and physician assistants (PAs), opportunities for telehealth careers are growing, and the perks are becoming more and more appealing: learn something new, work from anywhere, and earn extra money. This article offers a quick guide to getting started.
Ready to browse telehealth jobs now? Check out Barton Telehealth

for more information.
Join Professional Organizations
There are a variety of professional organizations dedicated specifically to telemedicine and telehealth. When starting out, you should consider joining one of these groups to network and learn more about the profession as a whole.
The American Telemedicine Association, for example, welcomes medical professionals such as physicians, NPs, and PAs interested in improving the quality, equity, and affordability of healthcare throughout the world. By joining this organization, you'll be able to network with industry leaders, access the latest telemedicine research, view educational content, and participate in advocacy events on Capitol Hill.
The International Society for Telemedicine and eHealth promotes and supports telehealth activities worldwide. This organization has close ties to the World Health Organization, hosts networking events and conferences, and offers a number of educational tools. Anyone can join, including physicians, NPs, and PAs.
Brush Up
Before and as you begin your telehealth career, consider brushing up on the latest research and policy related to the field. A quick internet or PubMed search should give you plenty to start with. The RAND Corporation has also published great telehealth resources across specialties such as telepsychiatry, telelactation services, and other telehealth careers.
The American Telemedicine Association has a list of telehealth case studies summarizing the research published over the past 50 years. This research demonstrates that telemedicine can save time, money, and lives when implemented effectively across the world.
Anyone interested in telemedicine should check out a few books written on the topic of integrating technology and healthcare:
Update Your Resume
Before seeking out any new job, you should update your resume with your most recent experiences. Be sure to highlight any experience you have that could be relevant to telehealth careers, such as mobile or remote patient care. If you don't have any experience, consider completing the American Telemedicine Association's accredited training programs, which will help set you apart from other candidates.
Get Started
As the telehealth profession grows, so do the job opportunities. As you go through the interview process, be sure each organization is willing to train you on both this new way of engaging with patients as well as the technology itself.
Ready to start exploring the amazing opportunities telehealth has to offer? Check out Barton Telehealth

and start chatting with one of our specialists!