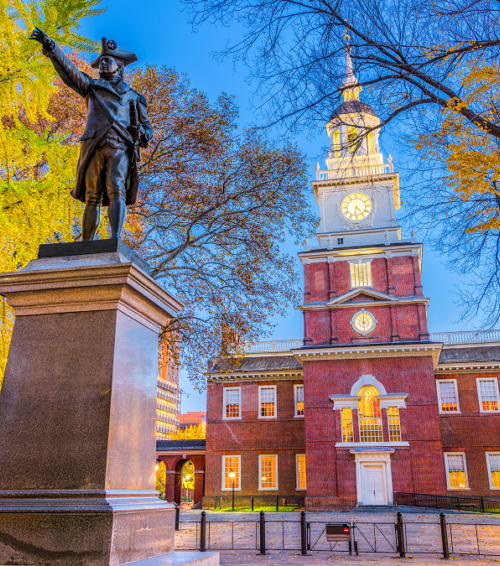 On Tuesday, the American Association of Nurse Practitioners (AANP) opened the doors of the Pennsylvania Convention Center to begin its annual national conference. Taking place over the course of five days — ending on Sunday, June 25 — it is the largest NP-focused conference for all specialties. It boasts nearly 400 exhibitors, 40 skill-based workshops, and more than 300 educational sessions covering topics such as how to do basic sutures, primary care for transgender patients, and what healthcare providers can do to combat the opioid crisis.
With so much to choose from, it may be difficult to decide who and what to see, and when. Here's what we suggest you check out while you're at the AANP National Conference!
1. Bugs & Drugs: Overview of Antibiotics
Thursday 6/22, 1:00–4:00 p.m.
Speaker: Margaret A. Fitzgerald, DNP, FNP-BC, NP-C, FAANP, CSP, FAAN, DCC, FNAP
As more disease strains are identified as antibiotic resistant, the question of how and when to use antibiotics becomes more pressing.This presentation will review the precautions and contradictions surrounding antibiotics and discuss how resistance occurs, along with strategies that healthcare providers can use to help prevent the development of antibiotic resistance.

2. Expanding the Boundaries of Professional NP Practice With New Models of Practice
Thursday 6/22, 1:00–2:15 p.m.
Speakers: Ruth Kleinpell, PhD, ACNP-BC, FAANP, FAAN, FCCM; Paul Boerem, ACNP; April Kapu, DNP, ACNP-BC, FAANP
The role of nurse practitioners in healthcare continues to expand to meet industry demands. As their scope of practice expands and they take on new responsibilities, NPs must develop and change how they practice. But where to start? Attendees will hear from Ruth Kleinpell, Paul Boerem, and April Kapu — all practicing NPs — on what strategies and techniques they use to address the changing role of NPs within the healthcare industry.
3. Pharmacology 101: What's New in the World of Pharmacology
Friday 6/23 8:00–11:00 a.m.
Speaker: Margaret A. Fitzgerald, DNP, FNP-BC, NP-C, FAANP, CSP, FAAN, DCC, FNAP
Pharmacology is constantly changing: New medications are approved, old medications gain new uses, and negative consequences of existing medications are discovered. This presentation will compare the effectiveness of new and old medications, as well as cover new warnings and concerns regarding existing medications and how these findings may affect prescribing practices.
4. Risks to the Advanced-Practice Provider: Trends, Implications, and Tips to Avoid Lawsuits
Friday 6/23, 9:45–11:00 a.m.
Speaker: Amanda R. Budak, RN, CBN, PhD
Malpractice — it's a word every healthcare provider tries avoid. But what happens when you're faced with a malpractice suit? Using actual case studies, this presentation focuses on what constitutes a malpractice suit, what to do when confronted with one, and how to avoid them entirely.
5. Saying Yes to Collaborating With the Digitized Patient
Saturday 6/24, 8:00–9:45 a.m.
Speaker: Susan Conaty-Buck, DNP, APRN, FNP-C
With every answer to every medical question just a few taps away, patients are turning to new apps, devices, and technologies to meet their healthcare needs. But, this technology comes with a new set of risks (and benefits) for healthcare providers to navigate. This session will focus on what those risks and benefits are and how to recommend new technologies to patients. FDA regulations of apps as medical devices and the steps needed to protect the patient's and provider's confidentiality will also be discussed.
6. Opioid 101: Addressing the Epidemic
Saturday 6/24, 9:45–11 a.m.
Speaker: LCDR Mekeshia Bates, USPHS, DNP, MSN, CRNP-PMH, RN
According to the Center for Disease Control and Prevention, the number of opioid-related deaths has quadrupled in recent years, and 78 Americans die every day from an overdose. As the opioid epidemic in the United States continues to worsen, The U.S. Department of Health and Human Services has deemed the prevention, treatment, and response to reverse opioid overdoses a high priority. This presentation focuses on understanding the current opioid crisis and what the medical industry and professionals can do in response.
For more information on sessions and session topics, click here.
Got a second to spare? Stop by Barton Associates' booth, #341, to learn more about locum tenens and enter for a chance to win a set of Bose headphones!