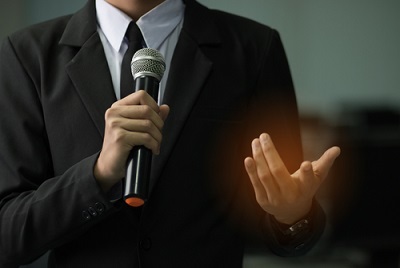 Have you ever wondered what the most prominent business professionals wish they learned early in their career? If so, you're in luck- this blog highlights just a few pieces of advice from those business leaders regarding what they learned along the way, what they would have done differently, and what they wished they knew when they jumped into their professional careers.
David Burkus, TED Speaker and management expert
David Burkus has some advice that some recent grads don't hear enough — to give yourself more time. Burkus states, "So many college graduates immediately start wanting to make all their dreams come true at once — this can go wrong in many ways." Burkus highlights the fear of failure and potential for burnout that many young professionals face when maintaining this mindset, and reminds college graduates that "You can have it all — but not all at once."
Amy Ockert, Competitive Strategy Director at Whole Foods Market
Mentorship is crucial to success, and Amy Ockert is a strong advocate for finding the right mentor for you. Ockert says, "The best thing is to find a mentor that you admire. Not your manager or even someone in your department, but someone you respect professionally. Bounce ideas off your mentor, work with him/her on issues that arise at work, and glean information to help your development as a professional."
Brian Lee, CEO and founder of The Honest Company; founder of ShoeDazzle
Brian Lee has some simple words of wisdom for recent graduates: "Find something that truly inspires you, and join a company that has the same passion, or start one yourself."
Robert Herjavec, star on ABC's Shark Tank
The sharks from ABC's Shark Tank are well-known for their success and expertise in the business world. There's always room for improvement, though, and Robert Herjavec can attest to this- "If I could share any advice with my 22-year-old self, it would be very simple: Dream bigger."
Jean Case, CEO of The Case Foundation
The best advice Jean Case has to offer new graduates is to "get in the arena," as President Teddy Roosevelt put it. "While fear or trepidation is not uncommon at this stage of life, I encourage you to be fearless and move into the working world by jumping in with all your energy, passion and a commitment to succeed. Yes, it will mean leaving the comfort zone of school, friends and perhaps family, too, but it's a necessary part of getting ahead and writing the next chapter of your life."
Ian Callum, Director of Design at Jaguar
According to Ian Callum, the key to success is to "work 10% harder than everyone else." Callum stresses the importance of work ethic and setting yourself apart from your coworkers, who are inevitably your competition when it comes to growth: "One thing I discovered early on: that extra 10% of effort makes a 100% difference. It really does."
Feeling inspired? Get ready to jump-start your career with Barton Associates! Visit our website to learn more about entry-level opportunities available to you.
Sources: Business Insider and CNBC