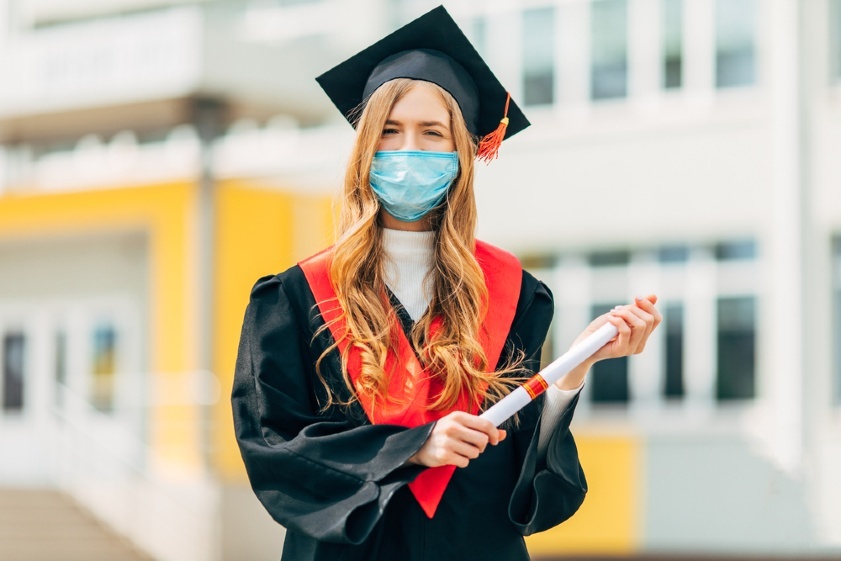 According to CNBC, employers expect to hire about 7.2% more new college graduates from the class of 2021 than they did from the previous class. Despite this promising increase, the unemployment rate is still 2.5% higher than it was pre-pandemic, meaning new graduates will still have millions of other qualified candidates to compete with this summer. With this in mind, here are some steps that class of 2021 graduates can take to position themselves for employment in the coming months.
Avoid unexplainable lapses in employment
Employers should be understanding of employment gaps that occurred within the past 14 months, but that doesn't mean you won't be asked to explain why you weren't working. Whether it's as simple as a layoff or the ending of an on-campus job, or as complicated as a sudden relocation or health-related issue, it's best to be as honest, composed, and transparent as possible. If you are currently unemployed and are striking out on job applications, consider picking up a part-time position or freelance work- not only will it put some money in your pocket, but it will also show that you weren't just waiting for a job to fall into your lap.
Don't limit yourself to remote opportunities
In the fall, there was still a level of uncertainty surrounding the return to in-office work. With vaccine rollouts progressing at a rapid pace, though, many companies anticipate a return to the office in the next few months. There may still be plenty of remote opportunities out there, but you will increase your chances of landing a post-graduate position tremendously by broadening your search to include in-office work. If you do have a health condition or other COVID-related reason that would prevent you from working in an office, be sure to discuss that with your potential employer. It's important to understand your rights as an employee regarding the accommodations that your employer should make for you depending on your situation.
Consider other fields
Similar to the previous point, one of the best things you can do for yourself in terms of the job search is to keep an open mind about the types of positions you're searching for. You may be seeking a very specific job title or have a strong passion for a few notable companies, but consider what skills you currently possess and what your educational background has prepared you for- are there other industries or positions that you haven't considered yet? As long as your degree isn't very specific to one particular field, there are plenty of opportunities out there- you just have to be open to them!
Find creative ways to stand out
Simply uploading your resume to a job board just isn't going to cut it this year- millions of other people are doing the same exact thing! Given that the job search (and now much of the interview process) is almost entirely virtual, it's important to ensure that you'll be one of the first people recruiters see when they search for qualified candidates. Check out one of our earlier blogs for some tips on increasing your LinkedIn presence.
Looking for your first post-grad position? Look no further than Barton Associates! We're hiring in all 10 locations on our sales and recruiting team.