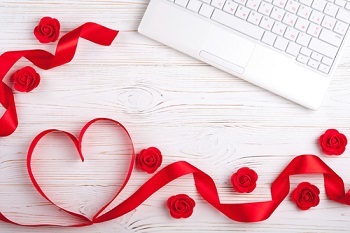 Falling head over heels for a new job can be just like falling for a new person. You might live with a fear of rejection and be hesitant to enter the unknown, but once you get into the groove of things, there's no better feeling in the world. Here are five ways that you can achieve that euphoric feeling in your first few months.
Keep a positive mindset
Remind yourself that everyone in your office was the "new guy" at one point, so there's no reason to feel like an outcast. Sure, you might not have a strong connection with all of your coworkers yet, but if you maintain a positive attitude and come ready to work each day, that energy will translate into the motivation you need to keep pushing forward.
Set daily, weekly, and monthly goals for yourself
You could make it a daily goal to finish a project for your manager, a weekly goal to eat lunch with someone new, and a monthly goal to hang out with a coworker on the weekend. Goal setting is a proven method to achieve success, so be sure to apply it to both your personal and professional life!
Start conversation with your coworkers
Ask them how their weekends were, remember when they mention an important event in their life, and congratulate them on accomplishments in the workplace to express your interest in getting to know them. Also, don't decline that first invitation to grab lunch with coworkers- they may not be inclined to ask again.
Find a mentor
It doesn't have to be your boss, but find someone who you feel can guide you through the process of getting comfortable in your new workplace. It could be someone who trains you on a daily basis, a teammate for a project, or simply someone who offers you advice for dealing with a coworker who is difficult to connect with. Either way, having a close person to confide in can make a world of difference in your day-to-day success.
Establish a routine that works for you
If you're someone who has to make a task list before you do anything else for the day, do that. If you find yourself constantly refreshing emails throughout the day, set aside specific times throughout the day to check back in to eliminate wasted time. Having a comfortable daily routine to follow will provide you with a sense of stability and give you something to look forward to during your commute to the office each day.
We may not be able to send a bouquet of flowers to your doorstep, but Barton Associates can provide you with a platform to achieve success. If you're ready to take the next step in your career, visit our website to learn about entry-level positions available to you: https://www.bartonassociates.com/careers/