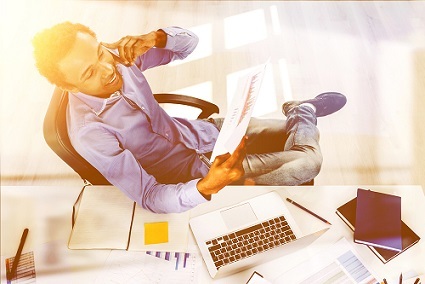 Let's be honest- a career in sales is not for everyone. However, those who are cut out for the position typically achieve immense success when they possess the drive to succeed and the character traits necessary to close sales at a rapid pace. Here, we list some of those invaluable traits that will make you a great asset to any sales team.
Money Motivated
Sales is all about the money, so you should be someone who is motivated by the prospect of making tons of it on sales commissions. Individuals who are driven to succeed, eager to learn about their industry, and are looking to make rapid financial gains are more likely to succeed than people who are not.
A Good Listener
Despite what is portrayed in films and tv, sales consists of more than flashy buzz words and catchy lines to seal the deal. You need to be able to listen to what a client is saying and provide them with solutions based on their needs, not just coerce them into buying into your pitch.
Coachable
A good salesman is someone who is willing to sacrifice the comfort of their old ways in order to learn the methods of a new company. If you are bound by your habits and unable to take constructive criticism in an effective manner, you might want to reevaluate your future as a sales professional.
Independent
Once you've received all of the necessary training and information for your newfound sales role, you should be tackling challenges on your own. Do your best not to rely on your managers or fellow team members to reach sales milestones or solve a problem for a client. You'll feel a greater sense of pride in knowing that you were able to set your own sales goals and achieve them independently than if your manager was holding your hand along the way.
Ready to dive into your sales career? Barton Associates hires entry-level individuals who are money-motivated and ready to work hard to accelerate their career. Click here to learn more.