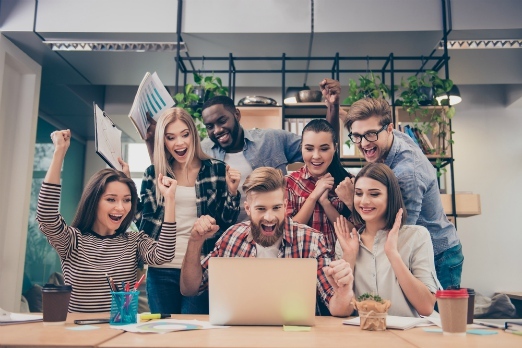 Whether you have big weekend plans with your old college roommates or a date with your couch and Ben and Jerry's, the weekend is always something to look forward to. Keep in mind, though, that no matter how excited you are for the weekend, Fridays are just as much a workday as Mondays and Tuesdays. Here are some tips for ensuring you stay as focused and productive as possible during the home stretch of each week.
Plan your Friday out on Thursday
If you're someone who struggles through Friday afternoons each week, try spending a few minutes on Thursday planning out your Friday 'to-do' list. It might be difficult at first to identify what you can feasibly get done, but once you get into a routine of planning ahead, you'll find that you finish off your weeks stronger and stronger.
Take a quick walk away from your desk
In recent years, an increasing number of studies on workplace productivity show that walking for a few minutes every hour can reduce stress and improve your ability to focus on the task at hand. If you're hitting a roadblock and need to take a break, try doing a lap around the office or get outside and take in some fresh air. You should then be able to return to your desk with a clear mindset as you finish your work.
Finish your most demanding tasks in the morning
Regardless of whether or not your manager has provided you with tight deadlines, you should be setting them for yourself. Try setting aside specific, realistic time frames to complete all of your major tasks, with the goal being to finish them as early in the day as possible. Once you've finished all of your highest-priority items, you can do some smaller tasks and get organized for the following week to finish off your Friday.
Stop watching the clock
Isn't it crazy how lunch felt like it was two hours ago, but you checked the clock twice since then and only 30 minutes have passed? Incessantly checking the clock is not only distracting, but it makes the afternoon drag, especially on a Friday. Try covering your desktop clock to make it more difficult to keep peeking at the time, therefore enabling yourself to stay on task more easily.
Start your day off right by diving into a new career opportunity! Barton Associates is hiring in all ten of our offices nationwide. Visit our website to learn about exciting new roles in an office near you.