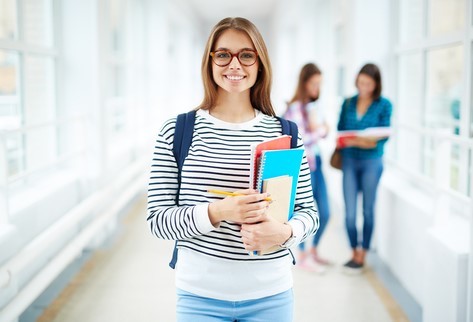 It's something you might avoid thinking about- senior year, which signifies the inevitable end of your undergraduate career. While some students can't wait to be done with their studies, there are many others who fear for their post-grad future. If you find yourself in the latter category, don't worry- here are some steps you can take this summer to help you prepare for graduation in the very near future.
Decide now- grad school or work?
Although graduation is a year away, deadlines for graduate programs come up fast, and shortly after that full-time positions begin filling. A major mistake that college seniors make is waiting until the fall to start thinking about their post-grad plans. If you're heading into your senior year unsure of whether or not you want to go to grad school, try researching your degree and fields of interest to see if you even need a graduate degree to land a full-time job. In many cases, gaining experience in the workforce while pursuing a graduate degree is a great option, especially considering the fact that many employers will pay for your graduate program!
Use your free time to take steps towards your post-grad goals
If you're planning to go straight into the workforce, the summer is a great time to start uploading your resume to job search websites and establishing yourself as 'open to opportunities' on LinkedIn. You can also start connecting with recruiters and companies that you may want to work with in the future. If you're planning to go to graduate school, you should be looking into schools and programs and planning a date to take placement exams if necessary.
Save money and pay down your debts
You won't have to pay your student loans until you walk across the stage in May, but you definitely shouldn't wait until then to start thinking about them. Paying down the interest on your loans now is a great way to stay on top of them before your payment plan kicks in. You can also set yourself up for success by paying off any credit card bills, payment plans for phones, or car loans that you might have. Obviously you shouldn't go broke trying to eliminate your debt, but paying whatever you can now will alleviate the stress of paying bills when you're out of school.
Get a job!
"Wait, what?" Yes, I said it- if you don't already have a summer job or internship, you should get one, even if it is a simple serving, landscaping, or retail position. There's nothing sketchier to hiring managers than to see a recent college graduate who hasn't worked since their freshman year. Working part-time during breaks and even throughout the semester is a great way to build key communication skills, learn problem-solving methods, and improve your ability to manage conflict. Not only will it earn you some extra cash for the summer, but it'll prove to future employers that you are ready to work for them, too!
Find an internship in your field, or another field of interest
Heading into my senior year, I knew that I didn't want to go to grad school right away, yet I was still unsure of what type of work I wanted to get into. With this in mind, I decided to take on an unpaid internship experience during my final semester to see if I'd like it. Although I didn't end up choosing that career path, it did give me some great experience to add to my resume and helped me refine my career goals. Remember that any internship experience is beneficial in helping you decide what you want, even if it doesn't become your dream job. On the other hand, your next internship could be the one that offers you a full-time position after graduation!
Even if graduation is far down the road, we'd love to get to know you now! Visit our website to see if a future with Barton Associates is right for you.