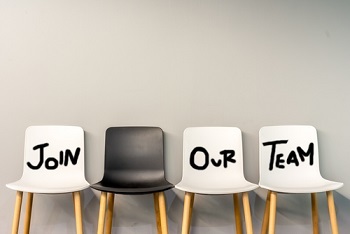 Career fairs are an excellent way to connect with potential employers, learn more about what you are looking for in a company, and simply network with professionals in your field. If you have a career fair coming up on your college campus, you want to make the most of the time you have with the professionals who are taking the time to visit you! Here are some tips for creating relationships with companies, leaving a lasting impression, and maximizing your time overall.
Dress and act as if you are heading into a formal interview
If you are truly looking for an employment opportunity through a career fair, you want to dress to impress. If you are coming straight from class, you may not want to wear a full suit and tie, but a dress shirt and pants should do the trick; for girls, a formal dress or dress pants and a nice blouse will work as well. Treat career fairs as if they are an initial job interview, because they essentially are. Be sure to shake hands at the tables you stop at, inform them of your career goals, and ask what position openings they have.
Bring several copies of your resume
Whether you are looking for a short-term internship or a full-time position following graduation, you should carry several copies of your resume to leave with employers that interested you. By taking the initiative and showing up prepared, you prove to the companies in attendance that you are driven to find work and have a genuine desire to learn more about them.
Research the companies in attendance beforehand
More often than not, your college will post a list of companies that will be in attendance before the event occurs so students have time to look into them. When you have a background on each company prior to the career fair, you can prioritize the ones that interested you most and be sure to tailor your resume to some of the attributes that they may look for in a candidate.
Come prepared to ask questions
After researching the company itself, you should prepare a few questions to ask about position openings, company culture, and what they look for in potential applicants. You are attending the career fair to "sell yourself" to employers, so you can figure out whether or not you are a good fit for their company by asking the right questions.
Give yourself more time than you think you'll need
There's nothing worse than sparking a great conversation at a table only to have it cut short by a class or club meeting that you have to run off to. If you have a busy day, be sure to visit your highest priority companies first and, if worst comes to worst, let them know that you have to leave soon but would love to keep in contact with them for further employment opportunities.
Heads up! Barton Associates may be visiting your college campus in the near future. Be sure to follow us on social media to see where we might end up next.