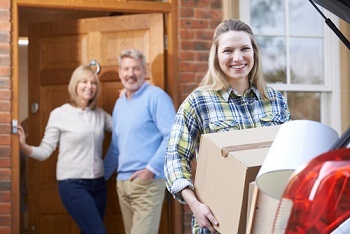 Graduating college means you have the freedom to start fresh- your first job in a big city with new friends sounds exciting, right? It may not be as easy as you think, though. Here are some things to keep in mind when you plan to relocate to a new city for the first step in your career.
Save up
You might have the job offer set in stone, but unexpected situations can arise at any given moment. While you can hope you never encounter a sudden emergency, it's always best to save up money in case you have to take time off or leave your new job altogether. Be sure you will have enough in your savings account to pay for rent, car insurance, food, and any other necessities for a few months at the very least.
Research the area
Are you moving five minutes away from your office building and paying $1200 each month for a one-bedroom apartment? Finding cheaper housing outside of the city could save you thousands of dollars in the long run, so it's worth a second look. Additionally, you should check out what the new location has to offer in general- restaurants, entertainment, and the overall geography might be important to you, so be sure this is a place you truly want to live long-term!
VISIT the area
What better way to learn about a new city than to spend a weekend there? Living in the new location will give you a feel for what everyday life is like there, and it may even give you the opportunity to schedule an in-person interview with your potential employer so you don't have to settle for a phone call or Skype session.
Make a detailed packing list
You should know beforehand what your new living space will absolutely need, what you can do without, and what you can purchase once you make the move. After compiling a list of essentials, you can start figuring out the logistics of the move itself- how much you will spend on shipping and moving trucks, how many relatives you'll have to bring along for the ride, and everything in between.
Planning your next big move? Barton Associates has ten different offices across the nation. See which office is nearest to you!