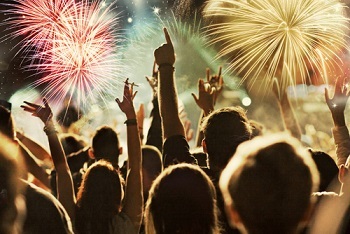 Each year on the Fourth of July, we recognize the birth of a nation as we recall the early U.S. colonists' efforts to break free from English oversight. While much less dramatic, gaining freedom in the workplace can be a liberating experience as well. You might not want to draft and sign an entire declaration to symbolize your desire for independence at work, but using these five tips will help prove that you are ready to take on more responsibility in the office as you become an autonomous employee. 
What it means to be independent in your career
Becoming independent from your mentor's direct oversight means that they no longer have to give you step-by-step instructions for tasks or review each and every decision you make. Proving that you desire autonomy means that you are ready to take on additional responsibility in the office and show that you are a valuable member of the team. You should be ready to transition from "the newbie" to a standard team member with thoughtful ideas, execution of plans, and a genuine desire to make a difference at work.
Some steps you can take to move towards autonomy in your position
1.  Expel fear- Becoming independent doesn't mean you're on your own. Now is the time to show off your skills and prove you deserve to be in this position, but even if you falter at times or need some help, your colleagues and boss will be there for you.
2.  Ask questions- Actively learning more about your role in the company, your responsibilities, and future tasks you'll be expected to take on highlights your interest in growing with the company while making your job that much easier. Rather than complacently waiting for your boss to provide you with this information, you are proving your desire to propel yourself forward and take on a more functional role.
3.  Become an expert in your industry- Along with asking questions, you should be spending extra time researching on your own to ensure that you learn everything there is to know about your industry. Where do you want to be in the next five years? Take charge of that journey, even when you're just starting out in your role, and the management above you will see your drive to succeed.
4.  Establish clear expectations and boundaries with your boss- You should know exactly what is expected of you now that you are going to take on more responsibility. Will you be reporting progress to a team leader on a weekly basis? Will your boss expect a monthly report from you? Will you be the one leading a project or mentoring others? Make sure to discuss these things ahead of time before you jump right in.
5.  Complete projects on time and never be afraid to offer assistance- If you are constantly lagging behind your coworkers in terms of productivity, your boss will doubt your ability to handle more independence. "Show, don't tell" applies here- prove that you are ready for the challenge by completing tasks on time and offering to assist others to show that you are a team player.
Barton Associates values hard-working, motivated individuals with a strong desire to grow within a company. If you're looking for a career that encourages you to become a successful individual, Check out our sales and recruiting page for more information about joining one of our teams.