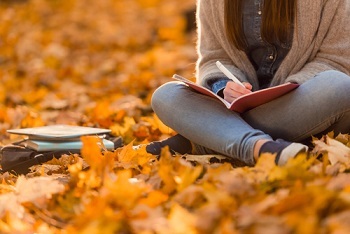 The first day of Fall is fast-approaching, but the changing leaves and cooling weather shouldn't cause you to trip over yourself throughout the season. Here are some tips for staying on the path to success as you navigate your final college courses and prepare to enter the workforce in just a few short months.
Start looking for jobs or graduate schools ASAP
If you find yourself with a lot of free time on your hands, put it to good use by getting ahead of the post-graduation searches. Whether you are planning to further your education or jump right into the workforce, you will be thankful that you started searching sooner rather than later. When you have a plan and are prepared to stick to it, you should have all the motivation you need to keep moving through your final months of your undergraduate career..
Enjoy your weekends, but set aside time for work as well
"On Sundays, we rest," right? While it feels great to lay in bed until dinner once in a while, you should try to get at least a few small tasks done over the weekend to truly maximize the time you have. If your calendar is looking busy, it may be helpful to utilize the weekend to take another look at your resume, prep meals, organize your bedroom, get ahead on homework assignments, or just do anything in general that will ease your mind before the chaos of the week actually sets in.
Use your resources when things get tough
If you're freaking out about where your life is heading after graduation, know that there are plenty of resources that can help you figure it all out. Your school's career center can provide you with numerous leads on jobs or give advice for applying to graduate school. In addition, they can assist you with perfecting your resume and conduct mock interviews for you to fine-tune your skills. Other than that, you can talk with friends, professors, and recent graduates who have endured the same struggles to see what advice they have for you. Finally, if you're struggling mentally, seeing a certified counselor might help to relieve some anxiety and reassure you that regardless of the plan you have or lack thereof, it's all going to work out in the end.
Already searching for your first career opportunity after graduation? Browse our site to learn about the entry-level sales opportunities that Barton Associates has to offer you!