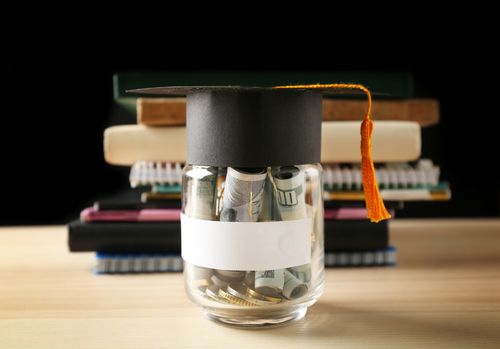 Living paycheck to paycheck as a college senior is scary enough, but knowing that you might graduate without a job lined up can be an even more terrifying reality. In order to avoid being left out on the streets in May, here are some ways that you can put together some extra cash in your final months of college.
Cut back on dining out
This is probably the easiest way to save money and eat healthier each week, hands down. A 2018 study found that it is nearly five times more expensive to order delivery from a restaurant than it would be to make that same meal at home! However, between a busy schedule and pressure from friends to dine out, it can be tough to stick to home cooking. A good way to limit these behaviors is to meal prep at the beginning of the week so you always have food ready to go. If your friends still insist on dragging you to Applebees for half-price appetizers, try eating a snack at home beforehand so you eat less at the restaurant.
Refrain from charging too much on credit cards
If you can't afford that weekend trip to Nashville that your roommates have been talking about, be honest with yourself rather than charging the hotel room on your credit card. On top of paying your student loans, you'll also be faced with paying monthly bills, filling your gas tank, and much more in the "adult world," so it's best to graduate with as little debt as possible! It's also helpful to take advantage of cash back reward programs- if you do end up charging purchases, the credit card company will at least be paying a portion back to you!
Utilize student discounts
There are plenty of websites that give a breakdown of every store, restaurant, and service that offers a student discount. It never hurts to ask at the register about discounts offered, so be sure to have your student ID on hand wherever you go.
Set up an excel sheet to actually track your spending
You've probably heard this advice a dozen times before, and there's a reason why– it works. It's tough to face the ugly truth of your spending, but if you take the time to track your weekly purchases, you can find key areas to cut back on. Start by identifying bills that you pay each month, like car insurance and student loans. Then, determine how much you typically spend on weekly necessities such as groceries and gas. Once you have a baseline for these costs, you can decide how much money you want to allow yourself to spend on things like coffee and restaurants. Whether it's saving $20 on grocery trips or skipping the bar one weekend, every little bit adds up at the end of the year.
Transfer a set amount of money to your savings from each paycheck
You may have heard of the 10% savings rule, which suggests that you should put 10% of each paycheck towards a retirement fund. Even if you're not investing it in a 401k right now, you can still save that 10% of your paycheck for a "rainy day fund" for yourself! The best way to do this is to set a realistic minimum amount for yourself and add extra to it when you can. If you start with just $50 per week, you'll end the year with an extra $2,400!
Looking to make some fast cash after graduation? A career with Barton rewards hard work with uncapped commission earnings and fast tracks to promotions. Apply today!