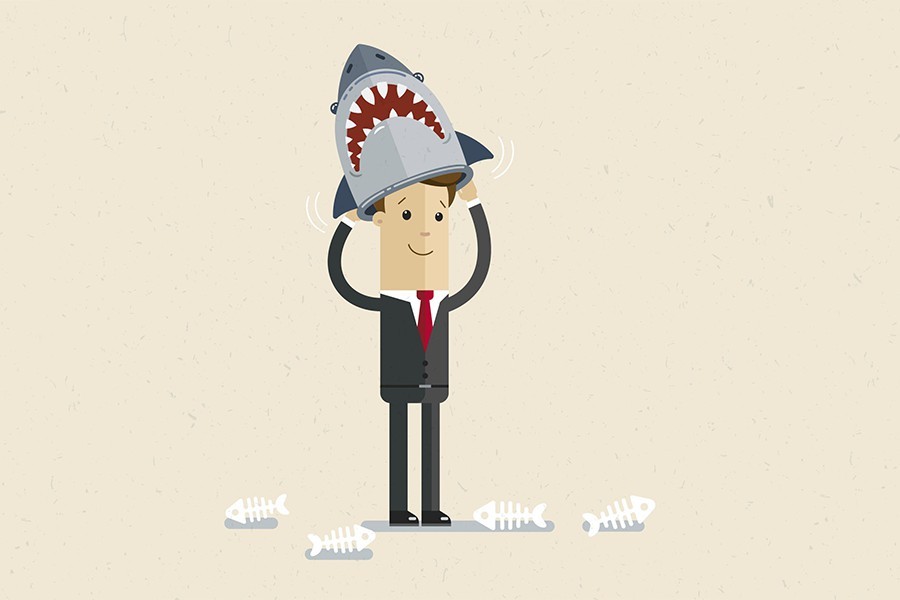 Unlike any regular old fish, sharks are a creature to be feared- they're fierce, relentless, and they go full-force for what they want. Keep reading to learn how you can be more like a shark as you hunt down your next big career opportunity.
Use your senses to find the best bite
According to Shark Insider, a typical shark uses all of its senses, its speed, and its size to hunt down prey as efficiently as possible. While you may not be able to "sniff out" a job opportunity, you can use your brain to come up with an efficient means of searching. A shark would prefer to eat a sea lion over a school of tuna any day, so apply that same logic to your job search by spending the majority of your energy on the positions that seem most appealing to you! It's better to send 10 solid applications for positions you really want as opposed to 100 mediocre applications to whatever jobs you could find.
Search all corners of the ocean for the perfect position
Don't just stick to Google searches or one specific job board to find a position that suits you. Expand your search by typing in different keywords, looking on social media platforms, and simply asking around. When a shark is hungry, they don't give up until they find what they're looking for, and you shouldn't either when it comes to finding the perfect fit.
Keep your eyes peeled for movement on job boards- each and every day
Each day, thousands of new positions are posted online across the nation; at the same time, thousands more are filling up. In order to hunt down the perfect job opportunity, a searching shark needs to stay aware of their surroundings each and every day. You should treat the job search as if its a full-time job-especially if you're unemployed-so keep your eyes peeled.
Use your resume and cover letter to prove that you're the catch of the day
You want to swim with the strongest sharks in the sea, right? In order to impress hiring managers, provide clear evidence of your skills and experience on your resume and head to the interview prepared with thought out responses to each of their questions. Don't expect managers to come flocking to you- if you want the job, you have to do whatever it takes to get it!
Circle back to the job after an attack
Just because you forwarded your resume to the hiring manager doesn't mean your work for the day is done- after all, a shark doesn't give up halfway through an attack! If you don't hear back within a few weeks of your initial contact with the company, take the initiative to call them and ask for an update. If they say you're still in the running, great! If not, you can devote more of your energy to your continued search.
Just keep swimming!
There are some species of sharks that need to swim constantly or else they'll die. While the results of slowing down on the job search will not be as detrimental for you, you should still put your best foot (or fin) forward each day to ensure you get hired somewhere. Submitting hundreds of applications can be exhausting, especially when you don't hear back, but keep in mind that there's an entire ocean of opportunities left for you to explore.
We hope you're enjoying Shark Week! During the next commercial break, be sure to head over to our website to find some job opportunities that we're sure you'll want to sink your teeth into.