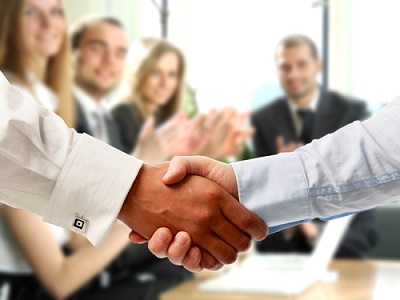 In the past, graduating with the right degree from the right university was the major deciding factor in whether or not you obtained a job following graduation. Today, though, we find that more and more employers are searching for resumes that show a heavy involvement in extracurriculars, internship experience, and a strong work ethic overall. A career in sales requires you to be competitive, able to engage with others in an effective manner, and willing to work hard to succeed, so here are some examples of activities you can take part in to ensure that you will stand out against the competition at your next job interview.
Jobs: Retail, sales associate, food service
Any job that requires you to engage with customers, "sell" a food or clothing product, or simply hone in on your communication skills is going to be a step in the right direction towards a sales career. Having a part-time position in a busy coffee shop, bar or restaurant is the perfect place to start because it forces you to perform in a fast-paced, unpredictable environment. By starting off with simple sales, you can begin mastering the techniques necessary to succeed in the bigger business world.
Academics: Business classes, internships
Throughout college, try to take courses such as marketing and communications that focus on customer/client-facing relations. When you know what the consumer wants and learn how to convey an effective message to them, you will have much more success in the sales world. Additionally, a sales or marketing internship can give you a better perspective of what a day on the sales floor looks like. You will be able to listen to successful (and unsuccessful) calls, learn what it takes to sell to a client, and build a relationship with an existing company that could potentially set you up with a career opportunity following graduation.
Extracurriculars: Athletics, Greek life, clubs
Sales is a competitive game, which is why so many athletes fare well in sales. Whether you were part of a collegiate sport or simply the captain of your intramural team, any athletic involvement is always a good sign to employers because it proves that you have leadership skills and a desire to win. Likewise, many sales jobs require you to work as a team with fellow employees in order to close a deal or pair up clients. If you were an athlete, part of a sorority, or participated in several clubs on campus, your ability to collaborate, think critically, and work under pressure will come in handy in this position.
Competitive? Ready to make some money in a fast-paced environment? Apply for our sales and recruiting team today!