Summer is officially upon us tomorrow and with that, we have a collection of books that we think you'll enjoy if you're looking to further your career and build your skills from the ground up. These four books provide a variety of tips and tricks for increasing productivity, improving your workplace habits, and developing methods of working your way to the top of a company. Keep reading to see if you find something you might like to dive into this summer!
1.  Smarter Faster Better by Charles Duhigg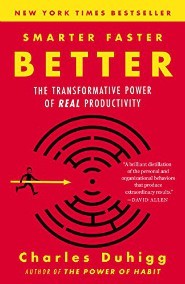 Smarter Faster Better focuses on eight key concepts ranging from motivation and goal setting to developing focus and decision making skills, all of which aim to identify why some people and companies have higher productivity than others. Charles Duhigg draws from some of the latest findings in neuroscience, psychology, and behavioral economics, along with the experiences of CEOs, educational reformers, FBI agents, airplane pilots, and Broadway songwriters. What do they all have in common? They go beyond their individual choices and actions to look at the world in insightful and unique ways. This is a good read if you are looking to revamp your workplace behavior and make the most out of each day in the office.
2.  Getting Promoted: Real Strategies For Advancing Your Career by Harry E. Chambers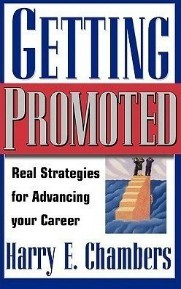 If you've ever heard the modern-day myth that "the only way to move up is to move out," Harry Chambers is here to prove you wrong. Chambers focuses on a variety of methods for ambitious workers to move up in their current company, from obtaining critical skills and avoiding promotion-killing behaviors to recognizing both internal and external obstacles. Getting Promoted proves that opportunity always lies ahead in your current career field if you are willing to put in the work and take the correct measures to make it a reality.
3.  A Message to Millennials: What Your Parents Didn't Tell You and Your Employer Needs You to Know by Tracey C. Jones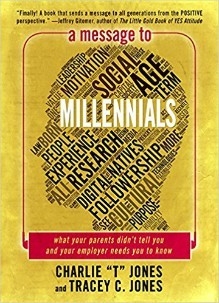 In A Message to Millennials, Tracey Jones combines the advice and wisdom she took from her father, Charlie "Tremendous" Jones, with her experience as a millennial building her leadership skills and establishing a steady career in a growing business field. Millennials are the next generation of leaders, and as such, need to grow and develop the crucial skills to serve in those particular roles. Find out if you are teachable, accountable, trustworthy, respectful, and most importantly, promotable, as you dive into this short yet informative novel. If you are someone who wants to learn how to apply current leadership skills to the workplace and rise up the business ladder, grab this quick read to start your summer.
4.  Pre-Suasion: A Revolutionary Way to Influence and Persuade by Robert Cialdini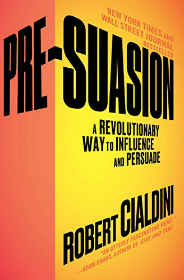 In his New York Times bestselling novel, social psychologist Robert Cialdini sheds some light on the art of persuasion and how it can be utilized at any stage in your career, from the initial interview to managing employee conflict down the road. This is a great read for individuals in sales and recruiting positions as they learn exactly how to become a "master persuader" when marketing a product, service, or position. Through Cialdini's extensive experience in the realm of psychology, readers will become extremely skilled in redirecting their audience's attention to the relevant topic at hand.
Hopefully at least one of these books catches your eye and encourages you to be a better individual and business employee. Once you've brushed up on some summer reading, find out how you can build a career with Barton Associates.