Working in Keene, NH
Discover All Our Keene Office Has to Offer
Located in southern New Hampshire, our bustling Keene office is the perfect place to build a rewarding and challenging career!
About the Office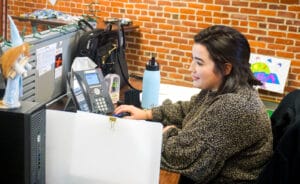 New Hampshire is a year-round outdoor playground for many New Englanders. Whether you prefer to hike a trail or hit the ski slopes, there's an activity for everyone, every time of year. Our Keene office location offers easy access to these outdoor adventures, while also embracing the energy of the small city of Keene. With our office located just a block away from downtown, our employees get to enjoy the hustle and bustle of Keene's local businesses.
Looking for lunch, or maybe dinner and drinks after work? Over 15 different restaurants, coffee shops, and breweries are located within a ten minute walk of our office. If you prefer to stay in the office, our modern kitchen is the perfect place for breakfast and lunch. Enjoy our refrigerated mini-market and free coffee while you're at it! 
An Outdoor Playground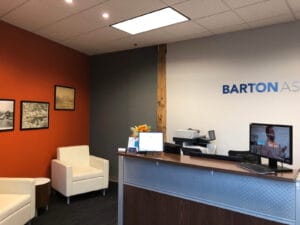 If you're looking for a energetic work environment that's still close to areas of interest, then the Keene office is for you:
Keene, NH to Boston, MA: 2 hours by car, approx. 97 miles

Keene, NH to Manchester, NH: 1 hour and 10 minutes by car, approx. 66 miles

Keene, NH to Brattleboro, VT: 34 minutes by car, approx. 18 miles
Nearby Sights and Attractions
While Keene is central to several cities, you don't have to travel for hours to find some fun. Here are just a sample of the many great local attractions you can take advantage of when you work in Keene:

The Colonial Theater
If you have a passion for the arts, the Colonial Theatre is the place to be. Every weekend sees a packed schedule of shows, from nationally touring comedians to local musicians.

Ashuelot 
River Park
This 157-acre wooded park runs along the banks of the Ashuelot River. With an entrance just a five minute walk from our office, the trails and paved bike path make this park a perfect place for a lunchtime walk!

Rattlesnake Mountain
Drive thirty minutes south from Keene and you'll find Rattlesnake Mountain. This 2.3 mile loop trail is a moderately challenging hike that takes roughly two hours to complete. Hikers that reach the summit are rewarded with a stunning view.

Brattleboro Ski Hill   
Take part in New England's favorite winter activity! Brattleboro Ski Hill is a locally run course just 30 minutes away from Keene. Lift tickets start as low as $5.
Ready to Make a Difference?
We're waiting to hear from you!
Join our team in Keene and start building your new career!
Select Keene to view all Keene job! Or, search open roles in our other locations!

z