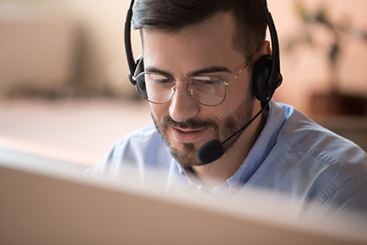 What will my first sales job be like?
Sales can be an extremely lucrative career path. As you do research on what a job in sales entails, you will identify a recurring theme of 'the harder you work, the more you'll make.' Sales, above all other careers, is defined by this saying. That being said, it is unrealistic to think you will be making six figures by the end of your first year. It is definitely possible, but it would take not only a lot of work, but also a bit of luck. Here are some expectations you should set as you begin your career in sales.
Focus on You and Only You
There will be people around you who have been doing this for a lot longer than you. Since sales is a naturally competitive field, you will feel the desire to succeed immediately. This isn't the right way to approach sales. You need to allow yourself to learn what you are selling, practice your sales pitches, and grow your database. All of these things come with time, so don't let the success of those around you make you feel like you are not working hard enough.
Learn to Deal with Rejection
In any sales role, you will be hung up on more often than you think. Cold calling can be intimidating and nerve-wracking, especially in your first sales role. In a perfect world, everyone would answer their phone and would be overjoyed to hear more about your product or service – unfortunately, the world is not perfect. The fact of the matter is the person you are calling is likely also receiving phone calls from several other sales reps in other companies trying to sell the same thing. You will be rejected several times throughout the day. One of the most important traits to have as a salesman is to not take rejection personally. Shake it off and prepare for the next call.
Work Hard
As mentioned earlier, the harder you work, the more successful you will be. Sales is a grind – there is no sugar coating it. When you first start in sales, you will have an empty database and will probably feel a little overwhelmed. That is normal. As each day passes, your database will grow and eventually you'll notice you're making less cold calls. Once you get yourself into a groove and become comfortable on the phone, you will begin to see your hard work paying off.
Are you ready to begin your career in sales? Well, we are hiring! Check out our open jobs and apply now!