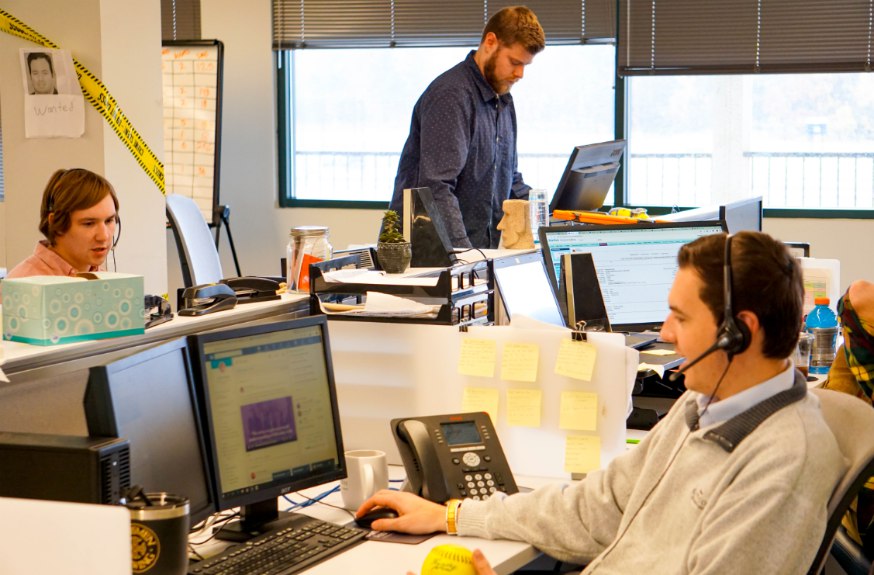 Historic and full of natural beauty, New England is an excellent place to live and work. While your mind may immediately think of Boston as a center of industry and business, don't overlook the more rural and quieter corners of the Northeast. One of our many offices is located in Windsor, CT, an area that has a lot to offer professionals who are looking to start a new and rewarding career. Read on for four reasons why you should work at our location in the Constitution State. 
1. Close to Boston, NYC, and More
If you're working in Windsor, then you'll be living relatively close to it, as well. Central to a lot of big cities but rural itself, our Windsor office, located at 1001 Day Hill Road, is the perfect place for people who love taking trips but want to work in a quiet place. For example, New York City is only about two and a half hours away by car, meaning you can easily take a excursion there on a weekend or if you're on vacation. Similarly, Boston is just an hour and 45 minutes away, so if you want to catch a Red Sox game at Fenway, you can with ease!
Hartford, CT, the state's capital, is the closest large city to Windsor, approximately 15 minutes away by car, and Springfield, MA, is just over the Massachusetts border 25 minutes away.
2. Great Food Options 
Lunch is one of the more sacred times of the day for office employees, so if you're working in Windsor, you'll be happy to know there are plenty of awesome food options around. If you love Vietnamese cuisine, you won't have to go far—attached to the Windsor office building is Pho Van, a pho restaurant with some tasty eats.
Nearby are some other amazing lunch or dinner options, including Day Hill Deli, Huasteca Mexican Restaurant, Tunxis Grill & Pizzeria, Bear's Smokehouse BBQ, and Union Street Tavern. There are also some chain restaurants close by, such as Buffalo Wild Wings, and Moe's Southwest Grill, and, of course, some fast food options, like McDonald's or Subway.
3. Fun Attractions Nearby
Looking for something fun to do with family or friends on the weekend? There are a ton of fun attractions and sights to see around Windsor. Just over the border in Springfield, MA, is the MGM Springfield, a casino with some great restaurants and nightlife. Just over the highway from the casino is the Naismith Memorial Basketball Hall of Fame, so if you're a hoops enthusiast, this is definitely the place for you. 
Adrenaline-junkies will love that Six Flags New England is also just over the border, in Agawam, MA. And if you're looking to stay in Connecticut, consider visiting the New England Air Museum to see over 80 airplanes and many other aviation artifacts.
4. Modern and Open Office Space
We've talked a lot about what's around our Windsor location—but the office itself is a main draw for many. Featuring an open floor plan with many conference rooms and breakout spaces available for smaller meetings, our Windsor office is the workplace for employees in many different Barton departments, such as recruiting, licensing, and marketing.
Located on the second floor of the office building, our Windsor office features a balcony overlooking a local softball field where employees can eat lunch and relax on break. In addition, the office has a kitchen available for employees, as well as vending machines for snacks and beverages.
Join Our Team
Interested in working at our Windsor office? Check out our open positions online and apply to one today!