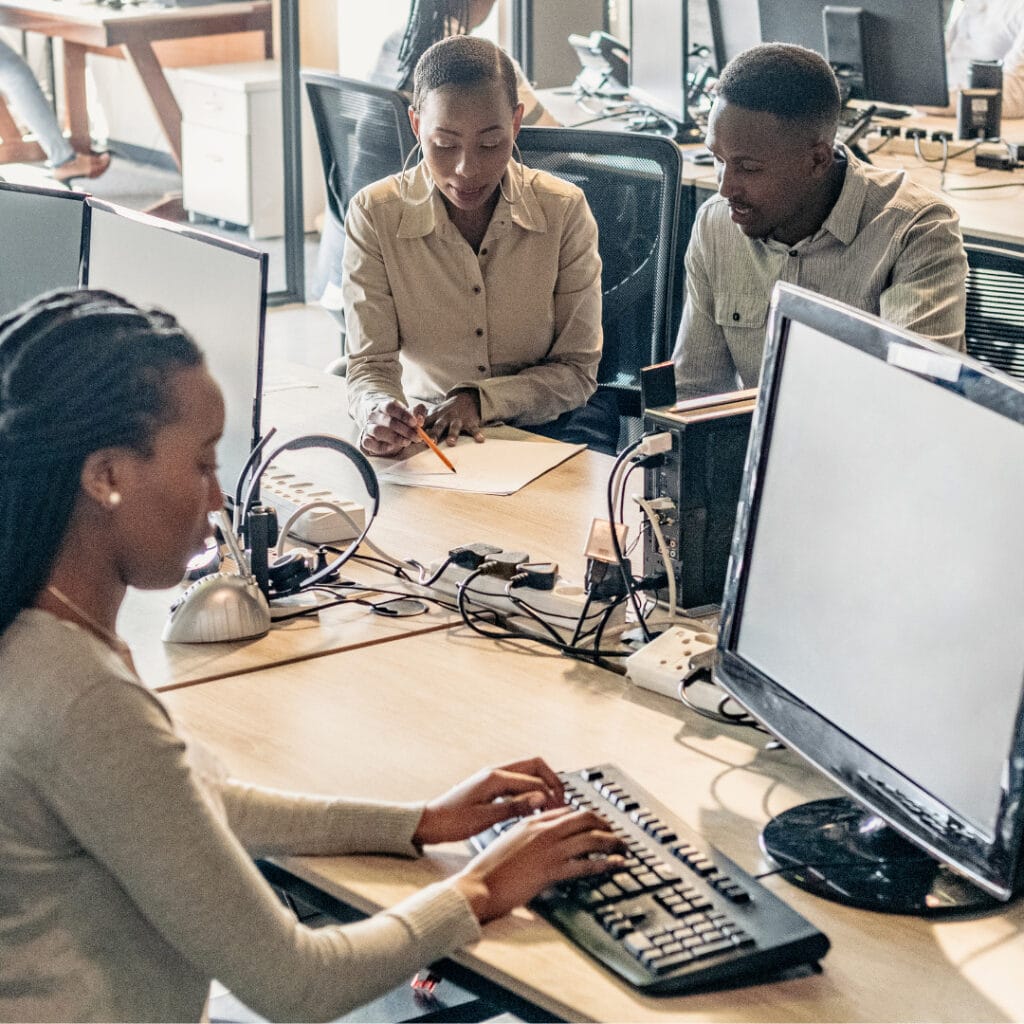 The healthcare staffing industry is growing fast—in fact, according to a 2023 estimate by Staffing Industry Analysts (SIA), the sector grew from $18.9 billion in 2019 to $68.7 billion in 2022. But it's not just staffing that's doing well, healthcare profits are also forecast to rise in the coming years. 
With these facts in mind, it's clear that healthcare staffing is a stable field with plenty of opportunity. At Barton Associates, we operate exclusively in this field, connecting highly-skilled locum tenens medical professionals with healthcare facilities dealing with staffing shortages. We're constantly on the lookout for candidates for support roles and entry-level recruiting and sales positions at our nine United States offices—here are five reasons why you should start your healthcare staffing career with us.
1. Connect Patients with Quality Healthcare
Across the United States, healthcare facilities are struggling with staffing shortages that impact the quality and consistency of care for patients. According to the Association of American Medical Colleges (AAMC), the country could have a shortage of up to 124,000 physicians by 2034—and we see it as our responsibility to help bridge these widening gaps.
Everything we do at Barton Associates is patient-focused. That means each Barton employee—from recruiters, to account executives, to talent acquisition, and everyone in between—works diligently to support our overarching mission of providing the most highly-qualified temporary medical professionals to our clients.
For example: Our recruiters find new and highly-skilled locum tenens providers to add to our networks, our account executives build meaningful connections with healthcare facility managers to ensure continuity of care for their patients, and our marketing team helps bring in leads for both. Whatever role you have at Barton, you'll be making a significant impact on the lives of patients across the country.
2. Meet New and Interesting People
A job at a healthcare staffing company like Barton Associates opens you up to meeting new people, whether they're medical providers with decades of clinical experience or co-workers who come from unique backgrounds.
Not to mention, office life at Barton isn't dull—in fact, it's quite the opposite. We encourage internal team-building by hosting competitions, events, spirit weeks, and even costume contests. So who knows, by working at a healthcare staffing company, you might meet a new friend!
3. Learn New Skills
At Barton Associates, we place a heavy emphasis on continued learning and professional development for all of our employees. This is because we believe there's always room for improvement—every skill you already have can be built upon, and new knowledge is always right around the corner.
At Barton, recruiters and account managers are assigned a medical specialty, such as oncology or primary care. By focusing primarily on one area of healthcare, these employees become subject-matter-experts over time, which only enhances the quality and efficiency of our staffing services.
Put yourself in the shoes of a new hire in an entry-level sales role at Barton: In addition to new hire orientations, you'll constantly attend in-depth morning meetings and trainings hosted by experienced managers. Through these experiences, you'll deepen your understanding of the medical specialties you focus on, and learn more about the fundamentals of sales and effectively building relationships.
4. Get Rewarded for Your Hard Work
When you work at a healthcare staffing company like Barton, you can be sure you'll be fairly compensated for the hard work you put in each and every day. We offer sales positions a base salary with uncapped commission, which means your earning potential directly coincides with the effort you put in.
Barton also provides employees with amazing benefits, including a 401(k) with a company match, health and dental insurance, flexible spending accounts (FSAs), paid time off (PTO) packages, and gym membership discounts.
Plus, if you're one of the top earners on our sales team, you'll be invited to "Club Excellence," an all-expenses-paid trip with other top performers to an amazing destination. In previous years, we've traveled to Puerto Rico, the Cayman Islands, and Nashville—will you come with us on our next trip?
5. Gain Access to Job Advancement Opportunities 
Barton is a "promote from within" company, which means we recognize the hard work of our most successful employees and challenge them in positions with greater responsibility. This means if you start as an entry-level sales employee, and you excel, you'll be considered for management and other leadership positions.
Take Gabby Gallo, director of surgical services at our Worcester, MA office, for example: she started as an entry-level staffing consultant in 2018 and quickly climbed the corporate ladder to where she is today.
"You have to WANT to be good at this job, most of it is effort," Gallo said. "Take the risk and take the time. This does not happen overnight."
Grow Your Career At Barton
We're always looking for new talent to join our sales & recruiting, finance, marketing, sales support, IT, business solutions, data strategy & analytics, legal, human resources, and talent acquisition teams. If you're looking for a challenging and rewarding work environment, consider applying for one of our open positions on our job board today!