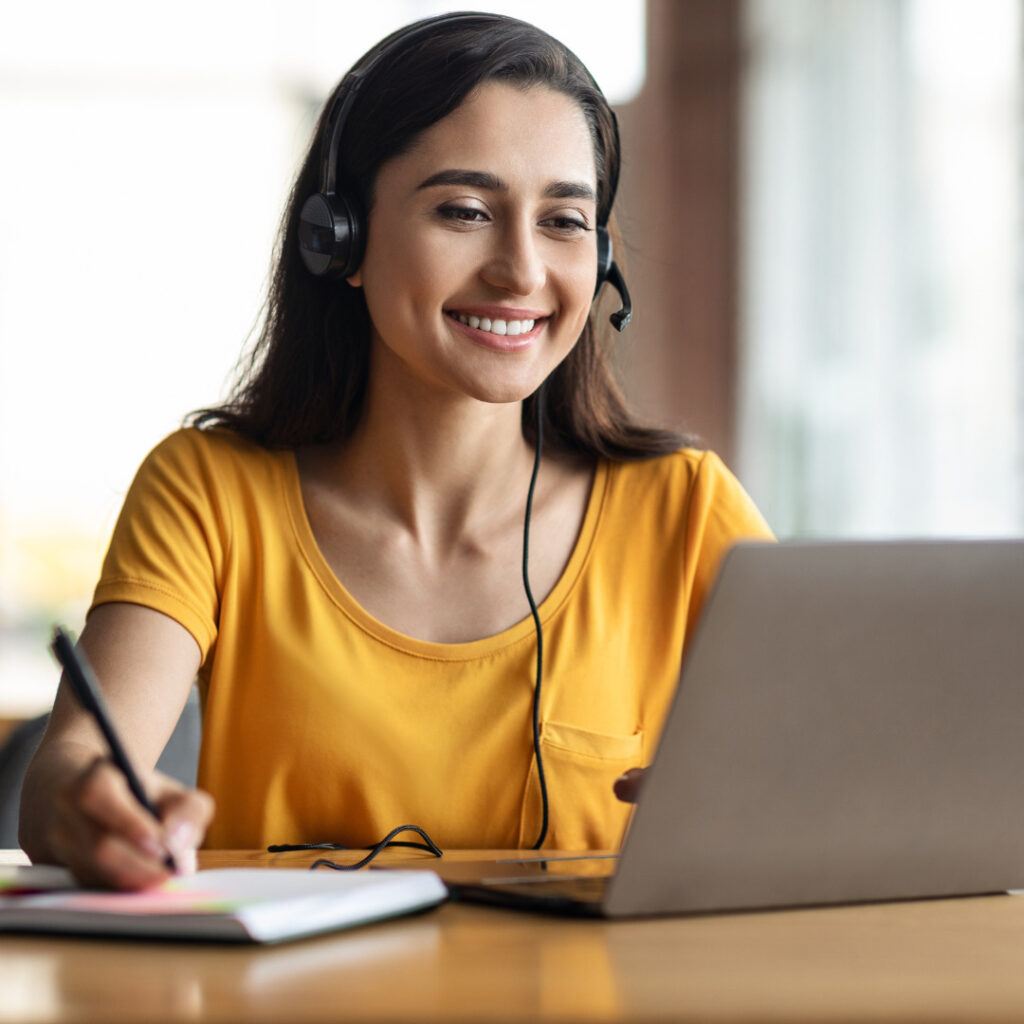 Landing a job can be tough—hundreds of people may vie for the same position you're aiming for, so it helps to stand out in the crowd. While work experience and education are important aspects of your resume that will help you secure a job, taking courses on online certificate platforms will spice up your CV and show hiring managers that you're more motivated, prepared, and knowledgeable than the rest. Here's a list of three online programs you should consider taking advantage of so you can get a leg up in your job search.
1. LinkedIn Learning
One of the simplest ways to boost your resume is by taking advantage of LinkedIn Learning courses. There are thousands of courses to choose from, and while it does cost a monthly or annual fee (after a one-month free trial), you'll receive a certificate upon completion that you can add to your LinkedIn profile and even your resume.
These courses cover myriad topics including computer programming, business software, professional development, project management, and much more. Some courses on the platform provide "professional certificates" after completion—which, unlike LinkedIn's professional certificates that are completely self-guided, are examination-based courses proctored by a third-party.
The courses you choose will depend highly on what type of job you're looking to get or what skills you're looking to gain. If you're a recent college graduate looking to secure an entry-level recruiting position, for example, you'll likely find some benefit from courses like "Mastering Authentic Influence for Highly Successful Sales," or "Persuasive Selling."
2. Udemy
Similar to LinkedIn, Udemy offers over 210,000 online video courses, with new ones added every month, that allow users to showcase their skills, interests, and attributes to potential employers. Udemy does charge per course, but when you complete one, you'll get a certificate that you can add to your resume.
These courses run the gamut from design, to marketing, to business and even photography and music. While we haven't taken these courses ourselves, we identified some sales courses that seem particularly insightful, such as "Learn to Sell Anything by Grant Cardone" and "Sales Fundamentals."
3. Coursera
Coursera is another online resource similar to LinkedIn and Udemy that allows you to gain professional certificates for completing classes. These classes are hosted on Coursera but offered by businesses and universities like Google, IBM, and the University of Pennsylvania, so having some big names on your resume is sure to raise your profile during the hiring process.
Consider checking out the Meta Social Media Marketing Professional Certificate if you're looking to enhance your online community management skills, or if you're looking for a sales position, get ahead on learning Salesforce by taking the company's Sales Operations Professional Certificate.
Work with Us
While getting professional certificates is not mandatory, you might have some better luck in your overall job search if you've completed relevant courses.
If you're looking to work in an environment that celebrates and rewards hard work and dedication, Barton Associates is the place for you. Check out our open positions online, or reach out to us today to learn more about our open employment opportunities!