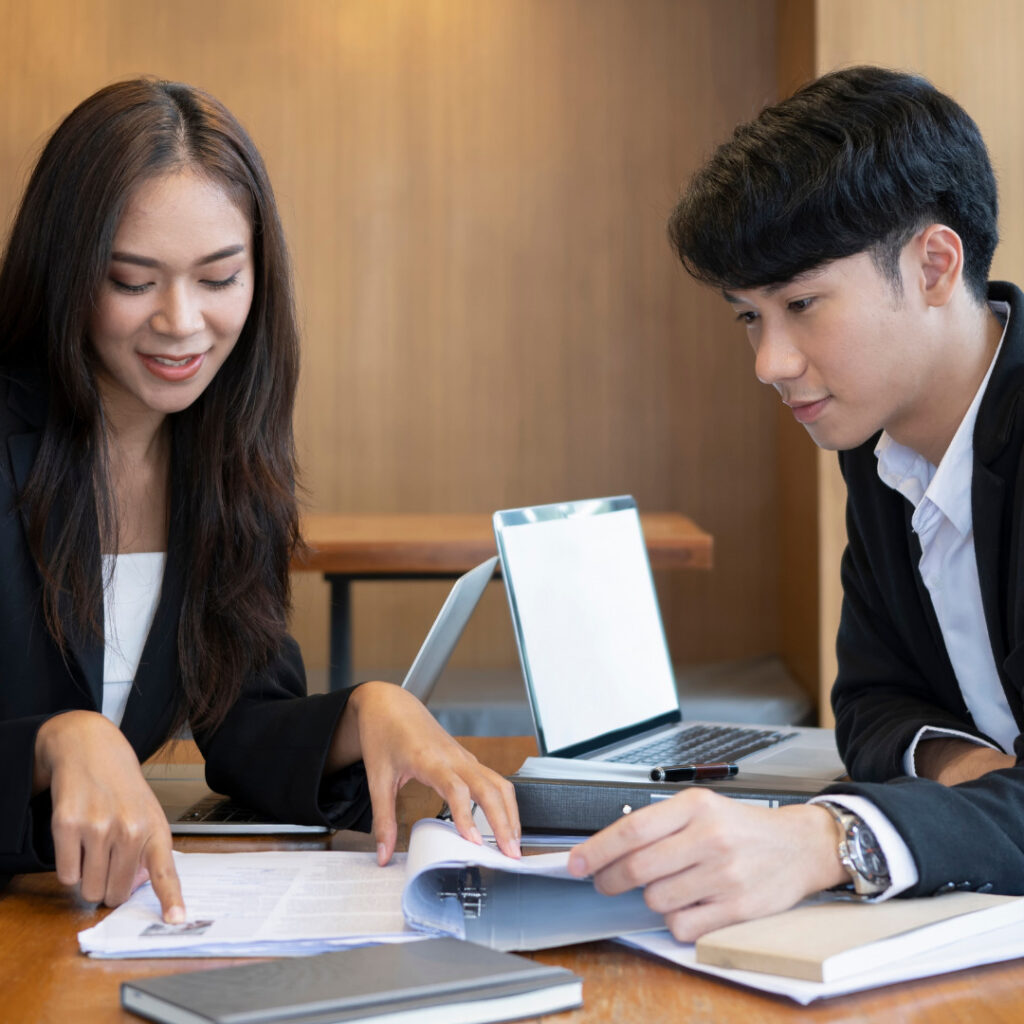 Getting good grades should be one of your main focuses during college, but if you want to get a job after you graduate, there's much more you can do to prepare. That's where internships come in—these short-term and seasonal work experiences in your target profession allow you to apply the knowledge you've gained in class to the real world. If you're considering sending out an application to your dream employer, or you're wondering why you should pursue one of these work experiences in the first place, here's a look at five benefits of an internship that may help influence your decision.
1. Strengthen Your Resume
College is all about preparing for your future career—and taking an internship is one of the best ways to do this. Sure, you've learned a lot during lectures and doing homework, but there's nothing more impactful than actually putting that knowledge into action in the workplace.
When you find an internship and complete it, that experience is something you can put on your resume, which may give you a leg up over other applicants when you apply for jobs. When putting internship experience on your resume, make sure to describe your responsibilities and the skills you had to lean on to get the job done. And, if you gained any new experience with business tools over the course of your internship, such as Salesforce or Marketo, make sure to mention that on your resume.
2. Expand Networking Opportunities
As an intern, you'll constantly be surrounded by working people of all experience levels who likely want to help you succeed in any way possible. This proximity to skilled and knowledgeable people opens up a great opportunity to build a robust professional network.
Introduce yourself to whoever you possibly can and connect with your colleagues on LinkedIn. These relationships could be extremely helpful in the future when you're looking for career advice, have questions about the industry, or if you're looking for a job.
3. Start a Mentorship
Although every internship is different, they often provide great opportunities to become a mentee under someone's tutelage. If a mentorship program isn't offered as an inherent benefit of the internship, try to seek out a colleague doing what you want to do as a career and partner with them.
Once you've identified someone you can learn from, talk to them about setting up an informal mentoring relationship. Shadow the person as they do their everyday tasks, and ask them for advice and feedback on your work. If your schedule allows, try to set up 30 minutes to an hour with the person every week so you can ask questions and better build the relationship.
4. Learn and Develop Professional Skills
When you take on an internship, you won't just learn about new business tools and concepts—you'll also learn "soft" skills like how to effectively communicate with coworkers, time management, how to work as a team, and much more.
These skills are gained throughout the course of your internship, as you work on assignments, deliver presentations, and do everything else your job requires. When it comes time to apply for a job after graduation, it will be clear to the hiring manager that you've worked in an office environment and have flexed these important professional skills more than someone who has not.
5. Specify Career Goals
Lastly, internships don't just help you determine what you want to do as a career—it can also be a great way to discover what you don't want to do. Unlike a permanent job, when you're doing an internship, you have the opportunity to more easily change your career course and try something new.
Don't lock yourself into a profession because it's what you thought you wanted to do before starting your internship—take advantage of the opportunity and make a switch if needed. You'll be happy you did!
Intern with Barton
Is an internship the right next step for you? Barton Associates often has internship opportunities available for college students in marketing and much more. Check out our job board, or reach out and talk to a representative to learn more today!