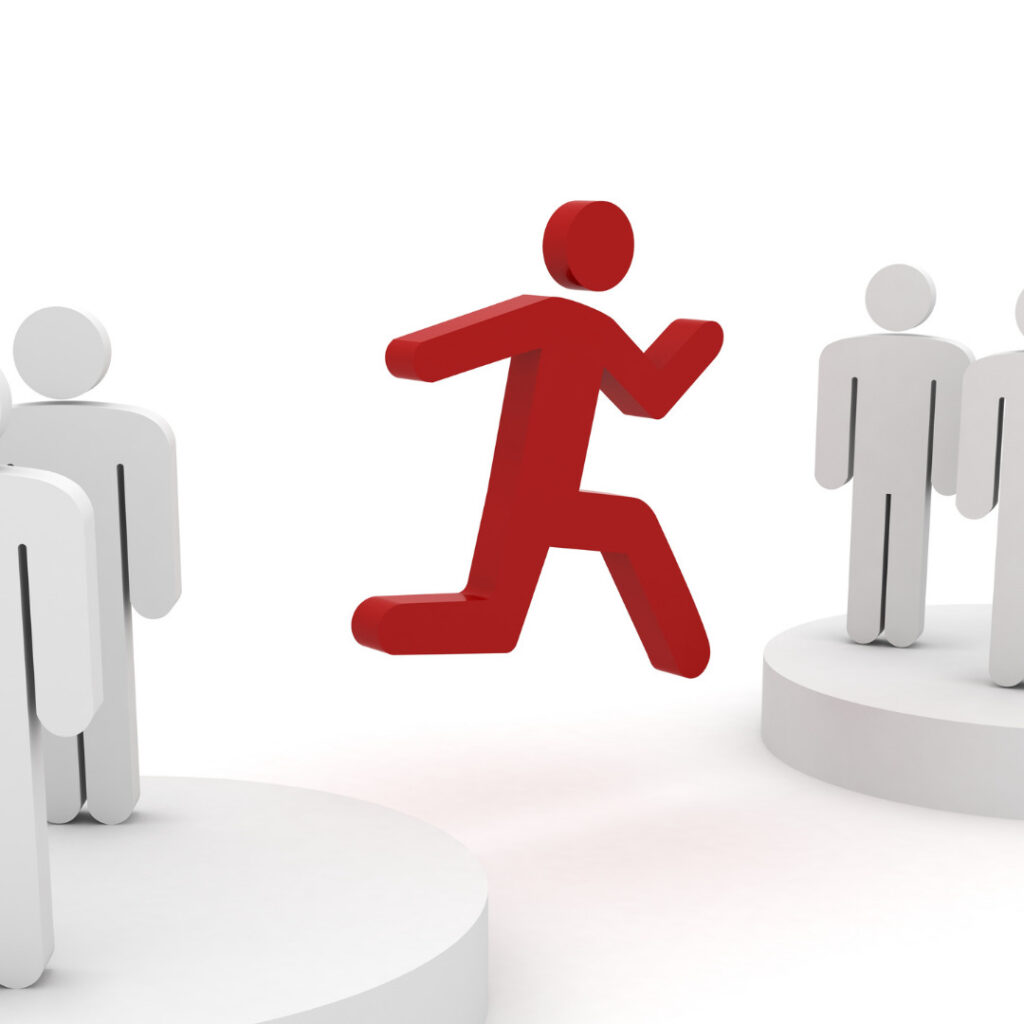 Sometimes, careers don't work out how we originally planned—what you believed was an interesting industry or role may not be what you thought it was once you start. While you might be worried about your future, it's important to know that wanting to switch careers is a normal feeling that many people have. Luckily, a sales career is a rewarding and potentially lucrative option for any professional looking for change who is willing to work hard, learn new skills, and make the most out of their given opportunities. Thinking about making the jump to a sales career? Follow these five tips and set yourself up for success during the job hunt.
1. Research the Industry You Want to Work In
Sales careers exist in practically every single industry you can think of. Think about the fields that interest you the most and try to find entry-level sales positions in companies that operate within that space. For example: Love computers and learning about new technologies? Try to find a software company that's hiring new salespeople. Interested in healthcare? Check out Barton Associates' entry-level sales representative positions and help connect medical providers with patients who need critical care.
Regardless of the industry you choose, make sure to do as much research as you can before you apply. Make sure that it's a space in which you believe you'd feel confident and comfortable —don't just settle because someone is hiring. When you're working in sales, you'll become intimately familiar with the ins-and-outs of the business and its industry, and your job performance will be heavily influenced by how well you'll be able to sell. If you're not interested and committed from the jump, it'll be much harder to do well.
2. Read Sales Books
If you're thinking about changing to a sales career, you likely don't have much experience selling. As you put your new career plan in action, spend some of your downtime reading sales books and other business literature to prepare, as these will begin to instill important skills, knowledge, and strategies that will help you succeed in a sales position.
Here are some books to check out that dive into the basics of selling and interpersonal relationships:
While these selections are not a fully comprehensive list of what you should read before taking on a sales role, they are great resources that will provide you with actionable information.
3. Take a Sales Course
Reading is a great way to learn sales skills, but there is also immense value in taking a sales course. This doesn't mean you have to go back to school and get a degree in business—in fact, there are many alternatives to that route that are worth your time. Be aware, courses might cost money out of pocket and it's up to you whether you think they're worth it or not.
For example, HubSpot offers courses with certifications that dive into the many aspects of sales, such as "Sales Management," which teaches important sales leadership skills and also comes with a certification that can be included on your resume.
We recently wrote a blog about three online certification platforms that can help boost your resume—take a look through some of those and see if there are any relevant courses on sales that interest you!
4. Speak to Your Network
As a working professional, you've met countless people who work in different industries and roles. If you've been smart, you've kept up those connections either on LinkedIn and in real life, so now that you're looking to make the switch to a sales career it's time to leverage your network.
Reach out to colleagues who work in sales and let them know that you're thinking about making a career change. Ask them questions about their career and if they have any tips for a novice coming into the industry. Your connections know you personally, so they might have advice for you that you might not be able to find on the internet or in a book.
Who knows, it's possible that one of your connections might be looking for someone to take on an entry-level sales role! If they believe you're a good fit, you might have an easier time landing a job.
5. Update Your Resume
Depending on your previous job, your resume likely won't be suited for finding a sales role. Since you're going to apply to sales jobs, it's important to structure your resume or CV to be focused on sales positions.
Add any relevant experience you might have, including certifications you've received or classes you've taken. Update the skills section of your resume to include any relevant expertise that might translate to a sales role. Start from the top of your current resume and work your way down—remove anything that doesn't apply to sales positions, and add things that you think will help you stand out from the crowd!
Build Your Sales Career with Us
If you're looking to switch to a sales career, we're almost always hiring for entry-level sales positions in each of our nine offices across the United States. Check out our job board and apply today!