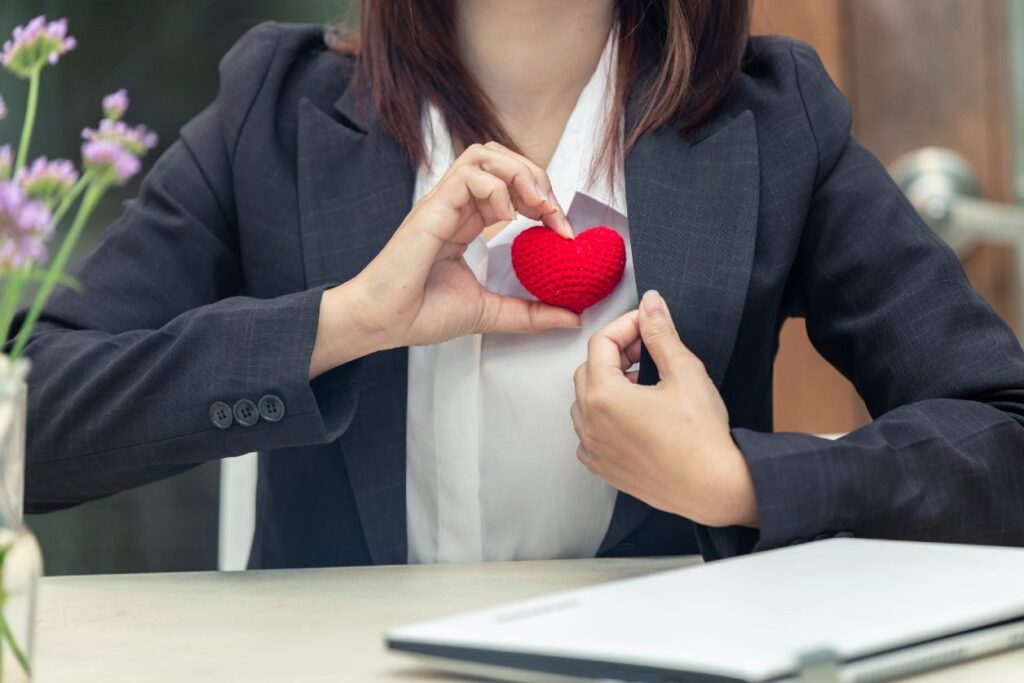 You know the saying "love comes for you when you least expect it"? The same can be said about the perfect job opportunity! In honor of Valentine's Day, we're highlighting just 14 of the many reasons there are to fall head over heels for a career in sales.
1. You don't need a special degree to do it
According to an article by Forbes, less than one-third of college graduates head down a career path that is closely aligned with their field of study. A career in sales is unique in the sense that very few colleges have a major course path or even specialization for sales. Any communication-centric major should suffice as long as you are competitive and hardworking!
2. You will develop valuable skills
The negotiation, communication, time management, and leadership skills you take away from a sales position will serve you well in just about every aspect of your life, both personally and professionally.
3. The company culture
If you're a very social person who values teamwork and collaboration, the last thing you want to do is enter into a career where you sit quietly at your desk each day. Finding a company with a vibrant culture that matches your personality is a huge win.
4. Company values align with your own
Similar to culture, sharing similar values with your company can be a determining factor in your overall job satisfaction. If you like to volunteer in your free time and your sales team organizes charity events throughout the year, it might just be a great fit!
5. You can make a difference to your client
When you're selling a product or service to a client, you are providing them a solution to their problem. It feels great to be able to equate your work to a higher purpose, so if your career goal is to 'help people,' you can certainly do so in sales! This is especially true in Barton's industry as we are working to alleviate the nationwide physician shortage by providing temporary staffing services to healthcare facilities in need.
6. You'll work with like-minded people
While successful salespeople come from a variety of backgrounds and studies, they all share a few common personality traits, like competitiveness, strong communication skills, and extroverted personalities. What could be more fun than working with people who you can see yourself hanging out with on the weekends?
7. Supportive and knowledgeable management
One of the top reasons that employees leave their jobs is because of a 'bad boss.' A positive to a career in sales is that your management team has likely been in the same position as you, so they can provide you with great insights and support to help you reach success. They might be hard on you when it comes to meeting your sales goals, but it'll be worth it when the commission checks start rolling in!
8. Excellent training programs
Because selling isn't a skill you learn in the classroom, there's typically a lot of training involved to get you off the ground. The intensive training is designed to set you up for success in your industry and can be extremely beneficial to individuals who are just starting out in their career.
9. Plenty of promotional opportunities
Being a great salesperson comes with many perks, including ample opportunities to grow into management and continue developing your career!
10. The pay is great
Money talks, and sales is one of those careers that gives you the opportunity to make a lot of it. The amount of money you will make is dependent on the industry and company you're working for, but either way the earnings potential is unmatched.
11. You can take ownership of your earnings
In sales, the amount of effort you put forth each day translates into commission, so it's a great career path for anyone who is motivated to bring home the big bucks! When you control your paycheck, you also feel a greater sense of workplace autonomy and are more driven to succeed, making it a winning situation all around.
12. Hard work gets recognized
Not only are you selling against rival companies, but you're also selling against your coworkers to see who can be the top salesperson of the day, week, month, etc. It's a great feeling when your name shows up on the leaderboard for your office or company overall.
13. Every day is different
Because you're on the phone with new people each day, you can count on your career being fast-paced and filled with surprises.
14. It's (usually) a stable career choice
Sales is something that will never go away, so it can truly be a stable career choice as long as you're good at the job! Industries such as healthcare, IT, and insurance in particular are great to get into if you're looking for something with long-term stability (and high earnings potential).
Ready to commit to a career in sales? Barton Associates is hiring nationwide! We'd love to have you on the team.