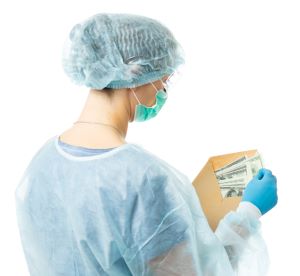 The average locum physician assistant salary in 2022 is about 83% higher than it was in 2014 in the United States. It's also 80% more than what a permanently employed physician assistant still earns today.
Average salaries for full-time and locum tenens PAs alike have both seen many changes between 2014 and the present day. However, comparing salary trends for locum tenens and full-time PAs side by side reveals some interesting variations in their progression. These data points provide key insights into the distinctions between not only earning potential, but also pay stability of locum PA and full-time PA annual salaries.  
As we move out of 2022 and into the new year, you may be wondering how much you can expect to earn as a PA in 2023. That's why Barton compiled and compared data on both locum tenens, and permanently employed PA average salaries as they have progressed from 2014 to 2022. 
Regardless of whether you're permanently employed, already working as a locum, or even just considering making the switch, looking at past trends gives us a reliable glimpse into the physician assistant salary outlook of 2023, and years to follow.
Permanently Employed Physician Assistant Salary Trends
Overall, the average salary of permanently employed physician assistants has shown to be trending upward. This growth, however, has been extremely gradual, only increasing at an average of 2% per year, with the largest and most recent spike being an increase by about 6% between 2021 and 2022. 
This incremental upward trend, however, has not been 100% consistent throughout the past 8 years. While the average salary of a staff PA today is about 16% higher than it was in 2014, this growth did not come without a few steps backward along the way. Full-time PA salaries actually decreased between the years of 2014 and 2015 by -8%, and experienced another dip by -1% between 2017 and 2018. 
Altogether, the good news about staff physician assistant work salaries is that the overall trend shows that PA base salary growth will likely continue to increase in the coming years. On the other hand, full-time PAs shouldn't get too comfortable expecting a salary increase every single year, as history indicates the potential for unexpected pay declines in the future.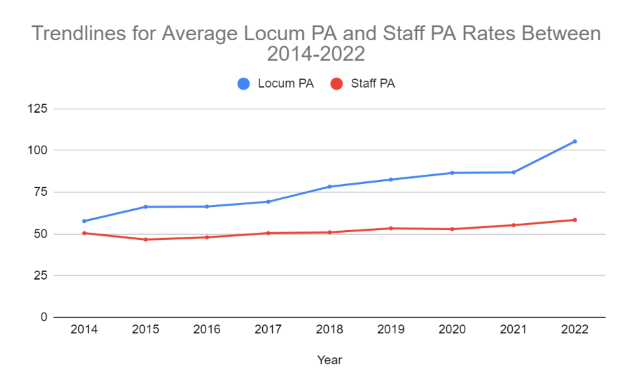 Figure 1: The represented data is a combination of internal data and externally sourced data from The Bureau of Labor Statistics and the AAPA.
Locum Tenens Physician Assistant Salary Trends
The average locum tenens Physician Associate hourly wage has also been trending up, but unlike the slow and steady growth rate of staff PA salaries, average locum pay has been increasing at a more rapid pace. Whereas full-time physician assistant salaries have grown by an average of 2% each year, average locum salaries quadruple that progress, with a mean annual pay increase of 8%. 
Though locum PA rates have shown more accelerated progress overall, they too have seen periods of stagnation. In the year 2021, the locum PA income growth rate experienced a lull, having narrowly increased by less than 1% from the previous year. 
This standstill, however, was only a temporary interruption to the continued growth of average locum PA earnings, which dramatically skyrocketed back up by 21% in 2022. It is also relevant to note that, though the average physician assistant pay rates for locums have undergone periods of slowed growth, at no time during the past 8 years have they decreased from one year to another. 
Comparing Locum vs. Full-Time PA Salary Trends
Historic trends for both locum tenens and full-time average PA annual earnings are similar in more ways than one. Generally speaking, they both seem to be looking up for the future, but they've also both had their ups and downs as they have progressed. 
When we take a closer look at these fluctuations, some key differences between average locum and permanently employed rates are revealed; particularly in the downturned years. 
Staff PA salaries have undergone clear declines whereby average pay has actually decreased from one year to another, but the average growth rate of locum tenens pay has never gone into the negative. This finding indicates that while the growth rate of average locum tenens earnings may (rarely) be subject to standstills, it is highly unlikely to ever regress backwards once it has already increased. 
Though locum tenens work gets a bad rap for being unreliable for providing stable income, the data shows the opposite to be true. Even when the mean locum PA wage growth rate hit a nearly complete halt between 2015 and 2016, the average locum tenens PA still earned an average of over 38% more than their permanently employed earns, even in 2022. 
In fact, average locum PA rates have consistently been higher than the average for staff PAs every year since 2014. This contrast could be attributed to the tendency of mean locum physician associate pay to increase more dramatically on an annual basis.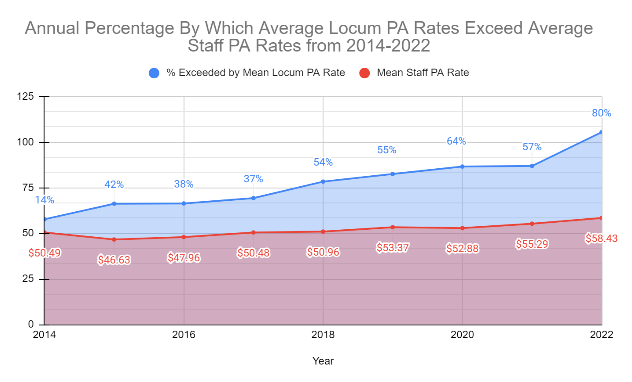 Figure 2: The represented data is a combination of internal data and externally sourced data from The Bureau of Labor Statistics and the AAPA.
Historically, the largest upswing in average annual pay for staff PAs is a recent bump up by 6% from 2021 to 2022. With a striking increase of 21% over the same exact time period, the 2022 bump in average locum earnings acutely surpassed that of full-time providers. 
This contrast, however, is unsurprising since mean locum pay has remained, on average, 55% higher than mean full-time PA salaries over the inspected time period. Because average locum physician assistant wages grow at a typical rate of 8% every year, they increase more on an annual basis than average full-time PA salaries increased from their largest boom in 8 years. 
Average salary trends between locum tenens work and permanent employment contrast each other in a number of ways. When broken down, these distinctions are predictive of the earning potential that physician assistants can expect down the line based on their career path of choice, regardless of how many years of experience they have. Locum tenens work allow PAs to focus on prescribing medications, diagnosing and treating, and providing quality patient care without the politics, and at a better pay rate!
Ready to increase your earning potential with locum tenens? See how much more you could make using our Salary Tool, or get in contact with a recruiter today!