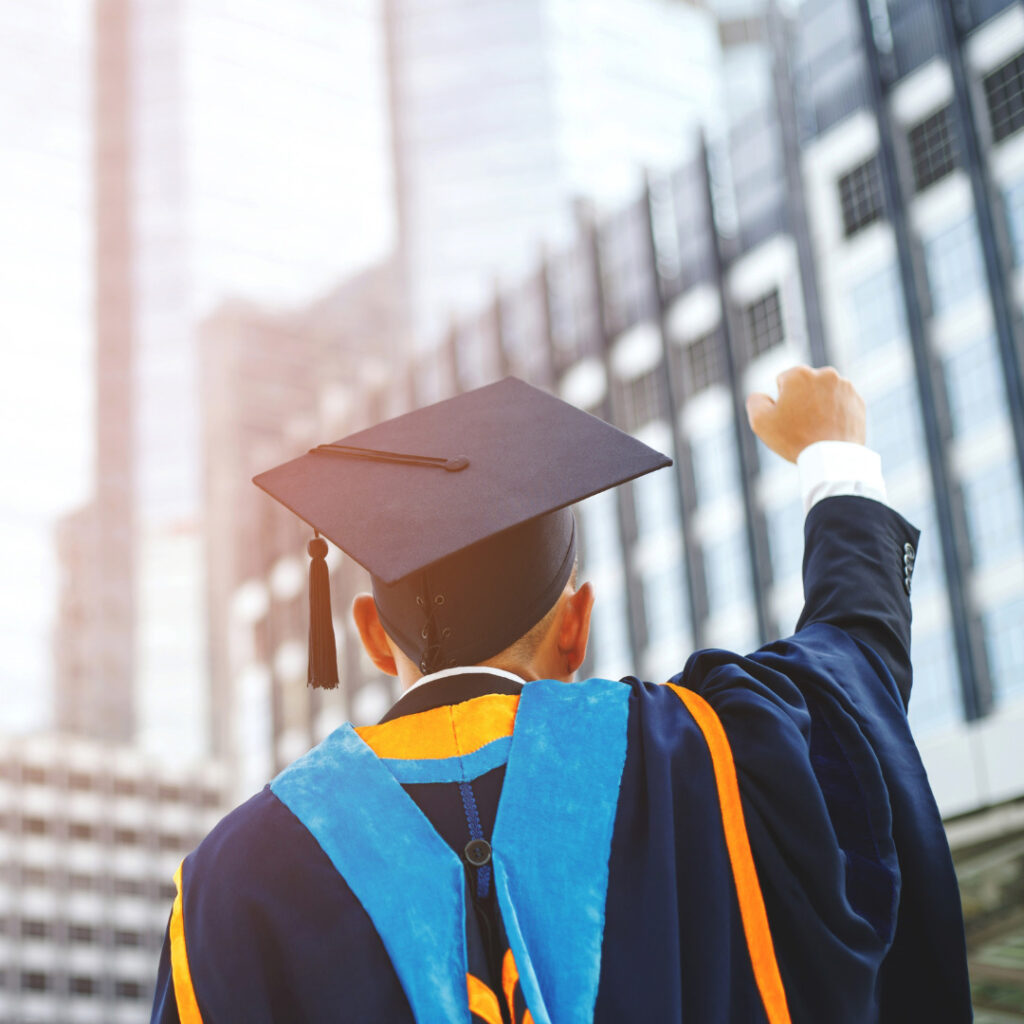 Fall is right around the corner, and for many, school is back in session. If you're a college student, the next few months will be full of lectures, group projects, exams, and homework. But since you're going to school to prepare yourself for the workforce, you might be wondering: "How can I begin planning for my future career while I'm still studying?" In this blog, we're going year by year and providing you with a timeline you can follow so you'll be ready for the job hunt when the time comes. 
Freshman Year
Congratulations on getting accepted into college! Hopefully, you've secured a spot at the school that you wanted to attend while you were searching for the right fit. If not, don't be discouraged—think of it as an unexpected opportunity, and make the most out of it!
It's early in your college career, so you may not know exactly what you want to do when you graduate. That's why it's important to begin taking classes in subjects that interest you. For example, if you like business and math, you might want to enroll in an accounting class. Or, if you're a creative mind and are interested in leveraging that skill in the business world, consider taking some marketing classes. Whatever you're interested in, now's the time to pursue it!
Freshman year is also a great time to meet with an advisor and learn more about internship opportunities. Identify a few internships you can see yourself doing, and start building a plan detailing when you will apply. Real-world work experience is invaluable as an applicant right out of college, so start thinking about where you want to make a difference!
Sophomore Year
If you weren't able to secure an internship your freshman year, don't worry—you're not alone. Most freshmen don't secure an internship the first time around. The important thing is you've done some legwork up front and have built a good idea of what type of career you're interested in. Like you did freshman year, find some other internships that strike your interest and make a plan around applying to them.
Continue to take classes that interest you, but start to narrow down your options to topics and subjects you believe will provide you with the skills necessary for the job you want down the road. Meet with professors, ask a lot of questions, and learn as much as you can about the industry you're looking to work in.
Junior Year
By your junior year of college, you should be pursuing internship opportunities in earnest. Try to secure one either during the semester, if you can, or at least during the winter or summer breaks. As mentioned earlier, gaining in-person experience is very important, and looks great on a resume when you're applying for jobs your senior year!
Keep working through your courses and get the best grades you possibly can. Like previous years, build relationships with some of the people around you, like your professors or advisors—you never know what doors might open just because you're connected with someone!
Near the end of your junior year, start thinking about what your dream career looks like. Where do you want to live? What do you see yourself doing? Once you have answers to these important questions, start looking into companies that are hiring, so once senior year comes along, you'll have a good grasp of what's available on the job market.
Senior Year
You've finally made it through to the end of college—now, it's time to really buckle down and begin looking for a job. By this point, you should have a solid grasp of what you want to do for your career, and you should have some work experience you gained through internships.
Don't count out internships completely during your senior year—you can still take one during the school year, your winter break, or even the summer after you graduate. But your focus should be on finding open jobs and applying to them, especially at the beginning of your spring semester.
Join our Team
If you're graduating this year and want to hit the ground running with a rewarding career where you can make an immediate impact and progress personally and professionally, check out our open positions. We also post internship opportunities for those still in college!