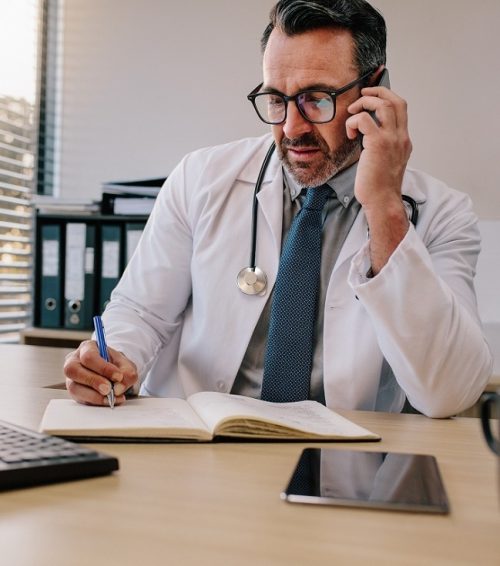 In only four years of working as a locum with Barton Associates, Dr. Mason C. had worked 15 assignments across hospitals in Iowa and New York. Dr. Mason was kind enough to share his locum tenens story with us — all the way from his assignment in Vietnam!
Here's what he had to say about locums work versus permanent positions, his passion for healthcare, and his relationship with his Barton recruiter:
Locum Tenens Is Rich With Opportunity
For Dr. Mason, locum tenens has allowed him to use his skills in new, fulfilling ways. "It's fun to be in an academic environment in New York with residents and students to teach," he said. "It's stimulating and insightful to talk to young, aspiring doctors and work with them."
When we asked how he would compare locums roles to working permanent positions, Dr. Mason acknowledged several benefits of going locum. "You don't have to worry about hospital politics or office management, finances of the practice, or the many other business considerations," he said.
"Your schedule is very much up to you, and you can see a wealth of different places, meet many different people, and see many ways that medicine can be practiced."
Additionally, Dr. Mason pointed out that locum tenens provides rich opportunity for medical professionals at various stages in their careers. "If you have your own practice somewhere, there are many ideas to bring back. If you are young and just out of training, locum tenens is a wonderful opportunity to see and learn different ways of approaching problems that give you a greater depth of knowledge and experience."
Locum Tenens Maintains My Passion for Healthcare
The physician shortage is no secret to any medical professional, and its effects are clearly rampant in hospitals, practices, companies, and other healthcare facilities throughout the country. Locums across the United States are offering their expertise to provide continuous quality of care for their patients and limit burnout for their colleagues. In doing so, these providers are selfless in their practice, often forgetting about their own well-being.
With locum tenens, Dr. Mason said, it's possible to prioritize both.
"Since there are not enough pediatric surgeons in the U.S., locum tenens fills a real need," Dr. Mason said. "So you can keep up your passion for medicine, but it's on your terms: where and when you practice and where you would like to return or not return."
Barton Recruiters Create Lasting Relationships
Dr. Mason was thrilled about the opportunity to talk to us about his relationship with his Barton recruiter. "She has been the most wonderful agent I have ever worked with in 14 years doing locum tenens work," he said. "She checks everything — every detail to be sure things are set up properly — there is understanding all around, and arrival, signing in, et cetera goes well, especially at new assignments." He went on,
"She even checks in later at the assignment to be sure that things are going well. Plus, she is a genuinely nice person who is fun to chat with."
This relationship, Dr. Mason noted, doesn't just make his job easier — it takes his Barton experience to a whole new level. "At some corporate level, this chatting could be considered a waste of time. But this is what creates a trusting, cooperative, and valued relationship with doctors."
Want to learn more about locum tenens with Barton Associates? Fill out the form and one of our representatives will reach out to you!